PTWs during the Covid pandemic (TBC)
---
Tony Campbell, CEO, Motorcycle Industry Association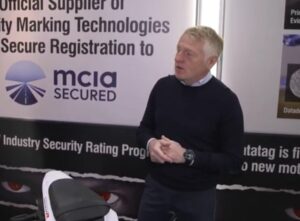 Tony Campbell has been active in the Powered Two Wheeler (PTW) world at many levels for some years, including senior roles with a major retail group, as the UK boss of Europe's biggest PTW producer and since September 2017, as CEO of MCIA, the UK's industry association. Of course he has long been an enthusiastic rider as well.
Having identified the potential for powered, light two, three and four wheel vehicles in the future transport mix, Tony orchestrated the launch of MCIA's policy document "The Route to Tomorrow's Journeys" in June 2019.  The Route was instrumental in raising MCIA's profile within national and local government and put all Powered Light Vehicles (PLVs) firmly on the transport agenda. Consequently, MCIA is now the go-to authority on the PLV sector.
The restrictions implemented by the Covid pandemic gave MCIA the additional opportunity to highlight the environmental, efficiency, cost and mental well-being benefits of travelling, for both business or pleasure, of travelling by PTW or PLV, all elements that Tony is vocal in promoting.