Festival programme
The programme for the Festival of Road Safety comprises an exciting mix of pre-recorded keynote presentations, live discussions sessions and workshops, podcasts - and a bumper fringe programme.
Festival content will be published at 10.00 and 14.00 on every working day throughout November (2-27 inc). All of the content will be aired free to view by all. However, if you want to participate in the live discussion sessions and workshops you will need to register in advance - you can do so by clicking on the links on each live session/workshop.
All of the sessions can be viewed below (once they are published), or alternatively on the Road Safety GB YouTube channel. All the sessions will also be recorded so you will be able to view them retrospectively at your convenience if you prefer.
For more information or assistance please contact Edward Seaman by email or on 01379 650112.
Week one (2-6 Nov)
Monday 2 November - Focus on young drivers

---
Keynote presentation
Young drivers & GDL – an update on the current Transport Committee enquiry
Dr Neale Kinnear, Head of Behavioural Science, TRL

Fringe presentation
Drive Like Gran's in the Car: Motivating 'invincible' young drivers to drive more safely, with a brave new approach to road safety advertising
Claire Prentice, Head of Safer and Greener Marketing, Scottish Government

Fringe presentation
Project EDWARD: an update on 2020 and early plans and ideas for 2021
James Luckhurst, Founder, Project EDWARD
More
2pm: Live discussion
Cycling – how can we increase participation while ensuring/improving safety?
Chaired by: Nick Rawlings, Road Safety GB Web & Comms Team
Panellists: Emily Cherry, Executive Director, Bikeability Trust; Duncan Dollimore, Head of Campaigns, Cycling UK; and Sonya Hurt, Road Safety Manager, Derbyshire County Council
More...
10am: Fringe presentation
People & Places: Using data to identify and promote active travel solutions
Steve Ferris, Programme Manager, Agilysis & Safer Roads Berkshire
More...
2pm: Workshop
Introduction to road safety delivery – an introduction to a new course developed by the Road Safety GB Academy
Facilitated by Alan Kennedy, Executive Director, Road Safety GB
More...

Thursday 5 November - Roads policing & enforcement

Keynote presentation
Government review into roads policing – an update
Assistant Chief Constable Steve Barry, Department for Transport
More...
Fringe presentation
Why we are wasting our time with speed enforcement?
Tim Gibb, Founder & CEO, AutoSpeedWatch
More...
Friday 6 November - Motorcycle Friday
---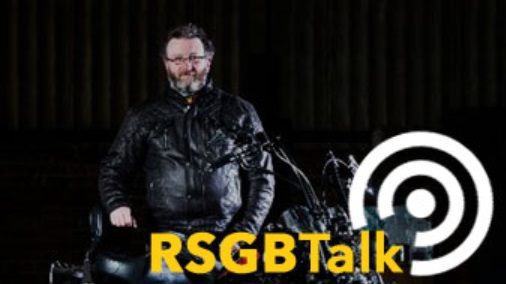 Podcast
Motorcycles – the forgotten mode of transport?
Featuring Colin Brown, Director of Campaigns & Political Engagement, MAG
Click here to listen
Fringe presentation
Changing motorcyclists' behaviour: Designing and trialing new road markings to help riders approaching bends
Professor Alex Stedmon, Science Witness Ltd
More...
Fringe presentation
The New Kid on the Block!
Heidi Duffy MBE, Facilitator, National Young Rider Forum
More...
Fringe presentation
A close shave with Dave: promoting PPE and other safety initiatives for young riders
South Yorkshire Safer Roads Partnership