GEM Motoring Assist | Winter Driving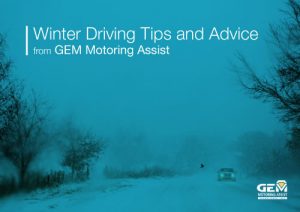 We all know that in Britain, winter weather can be difficult at best, and at worst hazardous and even lifethreatening. At GEM, our primary commitment is to ensure the highest standards of safety for everyone on our roads. We've put together this eBook as a resource for drivers as we enter the winter months.
By bringing together this collection of advice, checklists and hints we hope you'll have all of the information you need to prepare for this winter season.
---