Good Egg Guide for New Drivers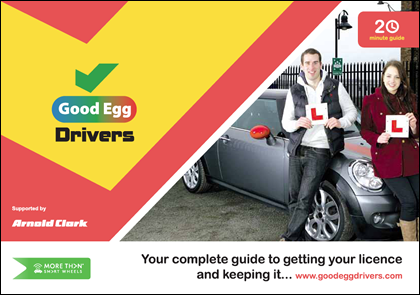 These guides are very popular with students, parents, ADIs and road safety professionals. Giving top tips on choosing an instructor, sitting the tests, buying a car, choosing insurance and much more.
As with all the Good Egg guides, they are supported by websites and social media. Endorsed by Road Safety GB and London Road Safety Council.
The guides can be ordered by contacting 0131 668 1880 or emailing enquiries@goodeggsafety.com and further details can be viewed online through www.goodeggdrivers.com
---