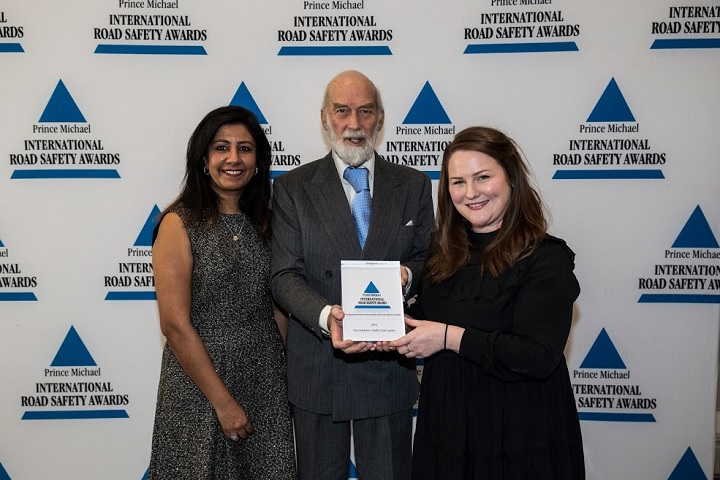 In the first of two news items, we profile three of the UK-based initiatives to receive a 2018 Prince Michael International Road Safety Award earlier this week.
The awards were established by HRH Prince Michael of Kent in 1987, and each year the 'most outstanding' international road safety initiatives receive public recognition through the scheme.
The Prince Michael Awards are presented in five main categories based on the five pillars of the Global Plan for a Decade of Action: road safety management, safer roads, safer vehicles, safer road users and post-crash response.
The 2018 winners picked up their accolades at the annual awards' luncheon in London on 11 December.
Here's what the Prince Michael Awards' judges said about our first three winners.
---
The Children's Traffic Club (CTC) London – Road danger and active travel education
(Category: Safer Road Users)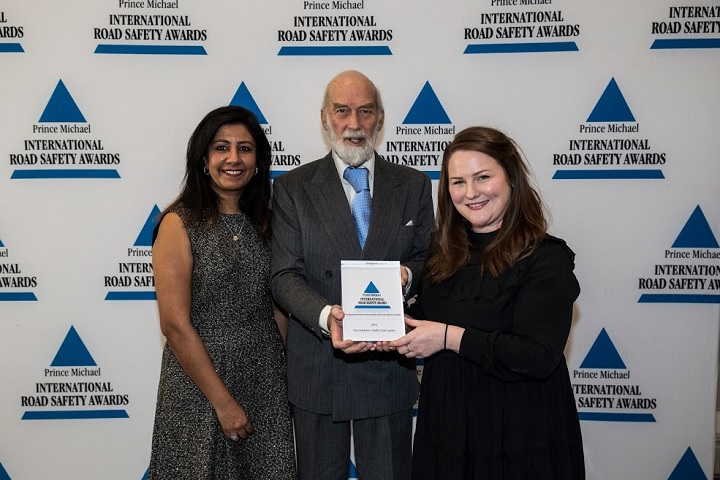 The Children's Traffic Club (CTC) London is is a free programme covering road danger and active travel education for pre-school children and their families. Fully funded by Transport for London, CTC London supports TfL's Vision Zero commitment to eliminate KSIs on London's roads by 2041.

CTC London caters for many ethnically diverse communities and is based on the principles of the existing national CTC programme – described as the UK' s most researched, monitored and evaluated children's road safety education initiative.
Using both print and digital media, CTC London now reaches 85% of all pre-school children in the Capital.
---
Go Safe Wales (Welsh Safety Partnership) – Op Snap
(Category: Safer Road Users)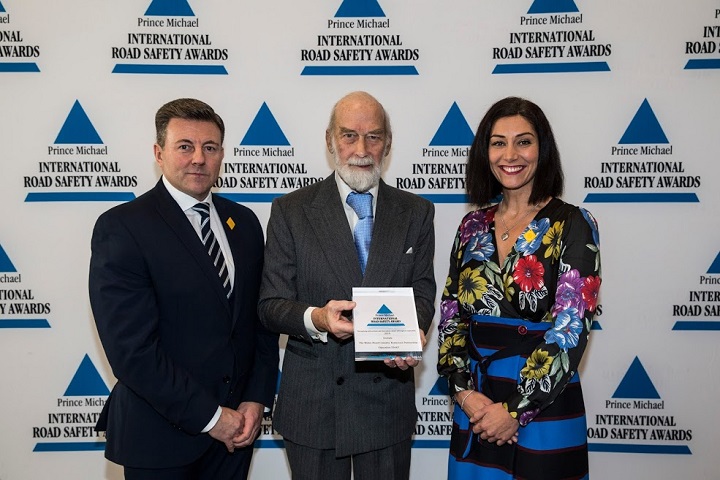 Launched in April 2017, Operation Snap is a web-based system which allows the public to submit photographic evidence of bad/dangerous driving to the police. Such evidence includes video and photographic evidence from dashcams, helmet cameras and personal video.
Key to the project's success has been the development of a secure method of receiving third party media which is acceptable as evidence, while at the same time making the process straightforward for the public.
Go Safe is now being adopted nationwide.
---
Project EDWARD (European Day Without A Road Death) – TISPOL
(Category: Safer Road Users)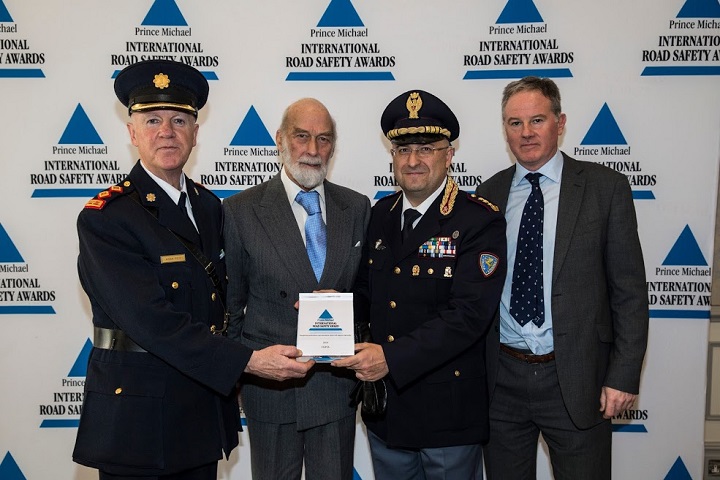 Project Edward is a low cost campaign run in a partnership between police forces and road safety stakeholders across Europe. In 2018, 31 countries participated and a continental road trip which covered 3,000km across 10 European countries helped highlight the campaign. Social media reached in excess of 38m people. 
More: Project EDWARD recognised with prestigious award
---
Tomorrow we will profile: AA Charitable Trust (Road Safety Campaigns), East Riding of Yorkshire Council (Britain's most improved road) and Scotland TranServ (Innovative road safety solutions).
---