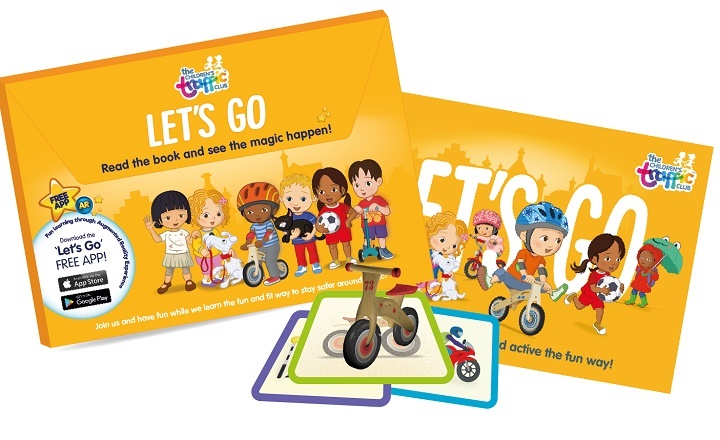 A 'new generation' of The Children's Traffic Club has been launched, which transforms the resource into 'a multi-sensory augmented reality road safety and active travel education programme for under- fives'.
The Children's Traffic Club (CTC) has been around for more than 25 years and, according to its owners Zinc Communicate, is the 'most researched, monitored and evaluated road safety education programme in the UK'.
The CTC aims to reduce casualty rates and influence children's long-term behaviour, while encouraging active travel and reducing the environmental impact relating to travel choices.
The Club features the original six child characters, updated to represent the main ethnic groups in the UK and to reflect a wide range of cultural backgrounds.
The new CTC 'Let's Go' resource pack is designed to help parents/carers and their children understand safe, sustainable and active travel choices while at the same time having fun.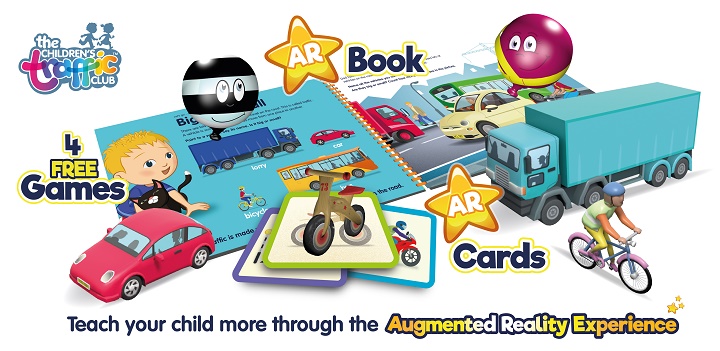 The resource 'comes to life' when used with a free app and a mobile device camera which combine to create 3D scenes and characters.
The new pack includes a Let's Go Activity & Learning Book featuring six themed sections and accompanying flashcards that can be used with or without the app.
It also includes ideas and suggestions for adults on how the learning can be extended to reinforce good habits, and new stickers to reward children.
For more information about CTC contact Sandie [07725 964412] or Racheal [07584 238744] at Zinc Communicate, or visit the CTC website.
---