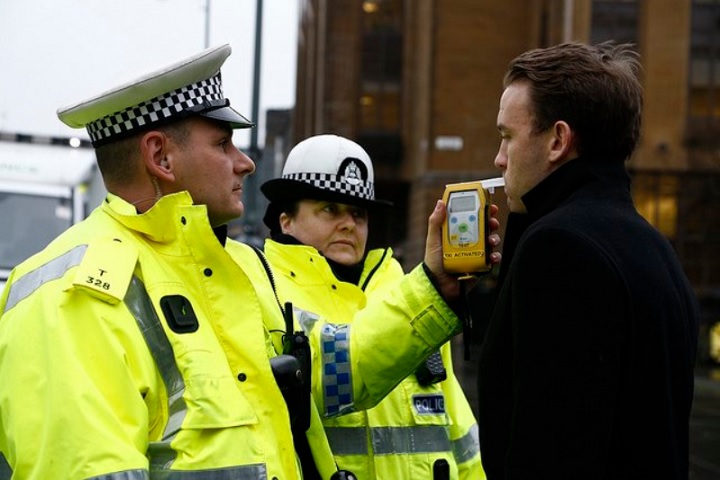 Data-enabled breathalysers are being used to help develop more targeted drink-drive campaigns in Scotland.
The technology, which was first used during the 2018 festive drink-drive campaign, enables officers to record a range of information, including age, sex and reason for stopping the vehicle.
The data is then uploaded to a central server for analysis – where it will be used by Police Scotland and Road Safety Scotland to create more specific campaigns.
Constable Aileen Walker, from Police Scotland's Road Police Management Support Unit, said: "These new data-enabled devices are not only screening devices to enable an officer to detect suspected levels of alcohol in the breath, but they also permit the officer to input details of everyone they breathalyse such as age, sex, ethnicity and the reasons for stopping their vehicle. 
"As this data is stored centrally, we can easily use the information to work with Road Safety Scotland to develop more targeted drink-drive campaigns and market more appropriately."
Expanding the technology
Police Scotland is also looking at increasing the functionality of the data-enabled breathalysers, including the location of the incident, to see if this will add value to the data being collected.
At the moment, only road policing officers have been issued with the devices, but there are plans to roll out the data-enabled breathalysers to all divisions across Scotland later this year.
Vinnie Fisher, road policing inspector, said: "Once the new breathalysers are rolled out across all divisions we will be able to capture data for every breath test that is undertaken in Scotland.
"This will make our reporting of drink-drive incidents much more efficient and streamlined, and will give us a far richer picture of the situation across Scotland."
---