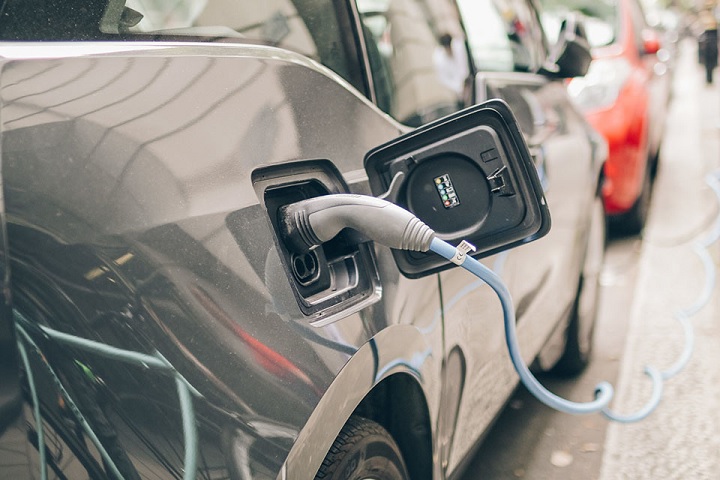 The number of electric vehicle charging points available publicly in the UK continued to rise in the second quarter of 2020, despite a 'small impact' caused by Covid-19.
Quarterly statistics, published by the DfT on 11 August, show on 1 July, there were 18,265 electric vehicle charging devices in the UK.
This figure is 2% up on the previous quarter and 11% more than the 16,505 available at the start of the year.
Longer term, it represents a 34% rise over the last 12-months – and a 397% increase since the end of 2015.
The DfT says the Covid-19 pandemic is likely to have had a small impact on figures where data coincides with the UK lockdown period.
Of the charging points available on 1 July 2020, 3,206 were rapid devices – a year-on-year rise of 44%.
These devices are classified by their power output
'Uneven geographical distribution'
Despite rising numbers, the Government continues to concede there is an 'uneven geographical distribution' of electric vehicle charging points in the UK.
The stats show, at 57, London has the highest level of charging device provision per 100,000 of population – far above the UK average of 27.
Scotland is also above the average, with 35 devices per 100,000 people – as is the North East at 30.
Conversely, Northern Ireland (16), Yorkshire and the Humber (17), the West Midlands (17) and the East of England are among the worst performing areas.
The Government says while some local authorities have bid for funding for charging devices, others have not.
Installation of charging 'continuing apace' – RAC
Reacting to the figures, the RAC says the rise in charging provision could be the nudge that some drivers need to opt for a plug-in car next time they change their vehicle.
Nicholas Lyes, RAC head of roads policy, said: "Despite Covid-19, it's clear that the installation of new electric vehicle chargers is continuing apace. 
"With suggestions that we may have passed 'peak petrol', the sight of plenty of new chargers in prominent locations like supermarket car parks could be the nudge that some drivers need to opt for a plug-in car next time they change their vehicle, over one powered purely by petrol or diesel.
"While home charging is one of the most important elements of electric vehicle ownership, a comprehensive public charging network is also vital to giving drivers confidence they can keep topped up when away from home. 
"For this reason, it's vital new chargers are installed right across the UK in rural as well as urban locations. 
"It's also important that rapid and ultra-rapid chargers start to make up a greater proportion of new public chargers – this will mean the 'turnover' of electric vehicles using them can be as high as possible, and can go some way towards making the process of charging a car as normal as filling one with fuel."
---