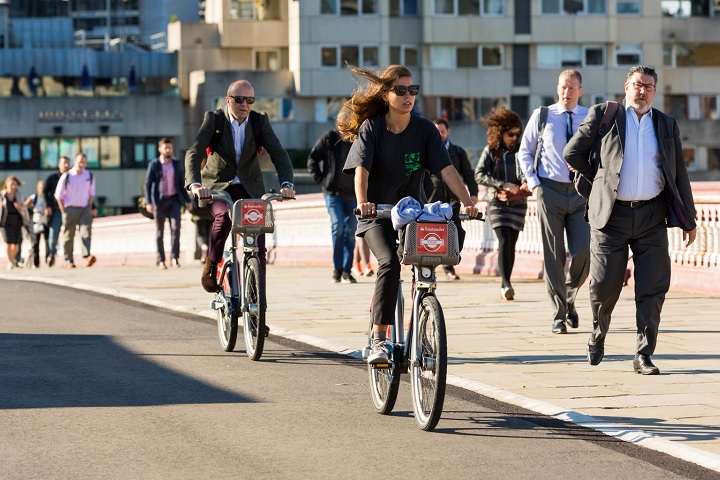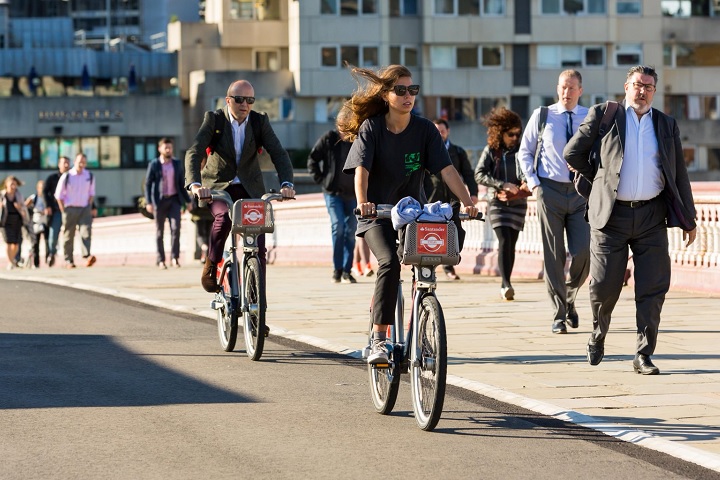 Breaking down the barriers that stop women from cycling could increase the number who ride to work by 60%, new research from Transport for London suggests.
The Transport for London (TfL) research highlights several reasons why women choose not to cycle, including the fear of being involved in a collision, concerns around too much traffic and not feeling confident.

The research shows addressing these concerns could increase the number of women who cycle to work by 30,000 a day – and increase cycling in London by around 10%, the equivalent of more than 50,000 extra daily journeys.
TfL says 'only 10% of women in London cycle regularly', but that new infrastructure is encouraging more to take to two wheels.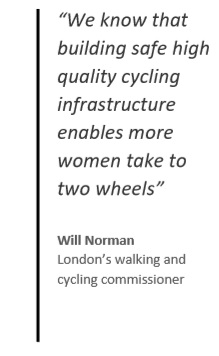 The number of female cyclists in the Capital has increased by 4% in the last three years; and since Quietway 1 was launched in 2016, the number of women using the route has increased from 29% to 35%.
Issues around women who ride bicycles and the ways to increase the number of people who choose to cycle for everyday journeys were discussed at the Women and Cycling Conference 2018, hosted by TfL on 20 September.
Speakers included: Will Norman, London's walking and cycling commissioner; Lilli Matson, TfL's director of transport strategy; Helen Sharp, TfL's head of business development for Santander Cycles; and Angela Van Der Kloof, a Dutch academic who specialises in cycling research.
Will Norman, London's walking and cycling commissioner, said: "We're striving to get as many people as possible cycling in the Capital.
"We know that building safe high quality cycling infrastructure enables more women take to two wheels. That's why we are investing record amounts in cycling and we are seeing more women starting to use our cycle network as part of their daily lives."
Lilli Matson, director of Transport Strategy at TfL, said: "We're working hard to improve cycling in London and broaden its appeal, so everyone can enjoy the benefits of travelling by bike.
"By bringing people together to discuss how we can work together and make cycling accessible and appealing to all we hope to break down the barriers that are stopping more women from cycling. This will result in more than 18 million extra cycling journeys every year."
---