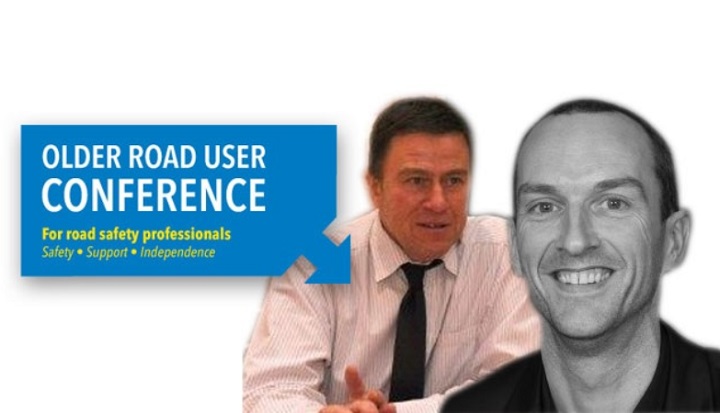 An academic who will explore older people's experiences of cycling in cities and a practitioner who will focus on 'retirement from driving' are the latest confirmed speakers for for the Older Road User Conference 2019.
Now in its second year, the one-day conference is designed to help road safety professionals keep older people safe on the roads for longer.
The conference is once again being jointly organised by Road Safety GB in partnership with New View Consultants and the RAC Foundation – and in association with the headline sponsor Satsafe.
It is being held at the Royal Automobile Club's prestigious Pall Mall Clubhouse in central London on 24 September.
Delegate registration opened in January – with Road Safety GB and Academy members quickly snapping up the early bird places.
Among the speakers is Dr Tim Jones, reader in urban mobility at Oxford Brookes University (School of the Built Environment), whose research focuses on how urban environments can be (re)configured to support and promote sustainable and healthy mobility, particularly walking and cycling.
Based on the cycle BOOM project, Dr Jones' presentation will outline older people's experience of cycling in UK cities – and the impact this has on health and wellbeing.
He will focus on the experiences of both experienced riders, and 're-engaged riders' who reconnect with cycling after a hiatus – through the experimental use of conventional pedal or electric cycles.
Also confirmed to present is Graham Mylward, senior road safety officer at Hampshire County Council.
Graham Mylward has led on Hampshire's 'Driver Skills Scheme 60+' for 10 years. In this time he has observed driver behaviour in many different situations and worked closely with other local agencies, including the local Driving Mobility Centre.
In his presentation, which is titled 'the road to retirement from driving', Graham will explain Hampshire's older driver scheme that advises doctors on the driving capabilities of their patients, taking into account the nature of the roads they normally drive on and carried out in their own vehicle.
By reporting this to the doctor, he/she will be more likely to make a valued judgment on 'fitness to drive'. This scheme also helps to make drivers become accustomed to the need to retire from driving rather than by it being suddenly thrust upon them.
Delegate registration/more information
Delegate registration for the conference is now open, with places available at £160 plus VAT for Road Safety GB & Academy members.
The cost for attendees from the public sector, third sector and academia is £185 plus VAT and for other attendees £235 plus VAT. The delegate fee covers all refreshments, including lunch.
Click here to book a place to attend, or for more information contact Sally Bartrum (delegate registration) or Nick Rawlings (agenda/speakers etc) on 01379 650112.
---