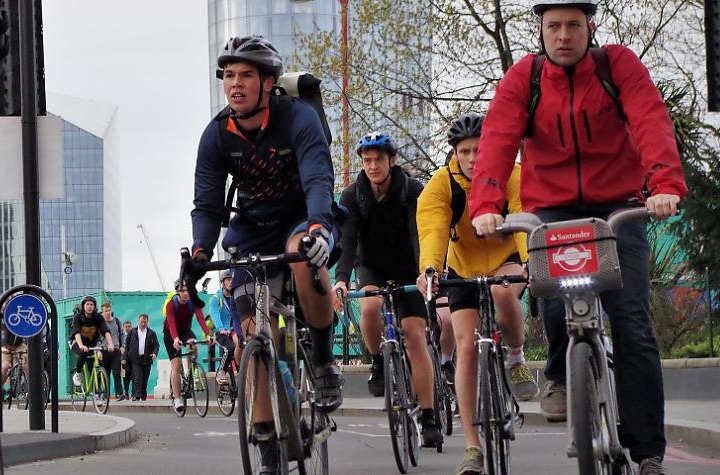 Cycling UK has warned that cutting funding for cycling would be an 'abject failure' by the new Government.
According to Cycling UK, spending on cycling and walking has averaged around £390m a year over the last five years.
The Conservative manifesto pledges to spend £70m a year on cycling infrastructure in England – as part of a new £350 million Cycling Infrastructure Fund.
However, there is no mention of other revenue streams, despite a pledge to extend Bikeability – cycling proficiency training – to every child.
Cycling UK has expressed 'serious concerns' that active travel will not be at the forefront of Government plans.
Paul Tuohy, Cycling UK chief executive, said: "The Conservative manifesto commitment would see the current £7 per head current being spent on walking and cycling in England, outside of London to just £1.55 per head.
"This would be an abject failure by this incoming government to address the climate, air pollution, congestion and inactivity-related health crises the country is now facing."
Cycling UK to write to Boris Johnson
Cycling UK has long been campaigning for an immediate rise in funding for cycling and walking – to at least 5% of total transport spend, increasing to at least 10% within five years.
The charity's pre-election funding campaign, Standing Up for Cycling and Walking, encouraged parliamentary candidates to pledge their support for increased funding for active travel.
A total of 664 candidates signed the pledge, of whom 43 were elected last week.
Cycling UK says increased funding is the minimum required for the Government to meet its targets of doubling cycling journeys in England by 2025, and to achieve similar levels of walking and cycling throughout the UK.
It has announced its intentions to write to Boris Johnson demanding an urgent re-evaluation of his party's spending pledge.
Paul Tuohy added: "Former transport minister Jesse Norman acknowledged that funding would have to be at least doubled to meet the Government's current target to double cycling trips by 2025.
"Yet but from next April there is absolutely zero money earmarked for local authorities to build new cycling and walking schemes.
"We refuse to stand by idly and watch cycling and walking provision further eroded by a lack of central government funding.
"We will continue to fight hard for a sustainable level of spending not only to make our towns and cities welcoming places to travel around, but to create healthier and happier communities the length and breadth of England."
---