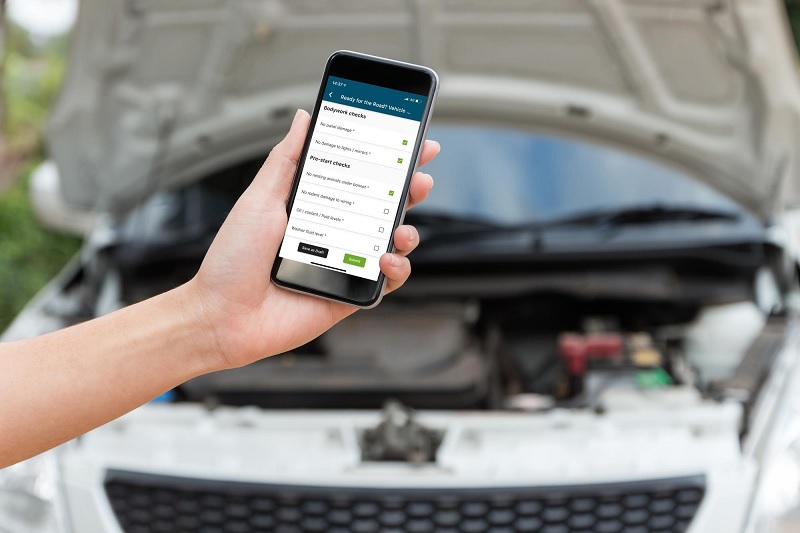 A new app has been launched to help employers get drivers and vehicles 'ready for the road' after the Covid-19 lockdown.
The app has been created by Highways England's Driving for Better Business (DfBB) programme, in partnership with FleetCheck, TyreSafe and Mercedes-Benz Vans.
To help drivers ensure their vehicles are roadworthy, the app includes a detailed 20-point checklist – along with information showing how to sanitise the vehicle effectively.
It also features a series of 12 short animations, designed to help drivers understand the 'different environment' post Covid-19 – including higher traffic levels as more commuters take to the roads to avoid public transport. 
Meanwhile, a management portal has been created for employers using the app, to help manage any vehicle maintenance or repairs that are needed, and communicate any changes in policy directly to drivers. 
The management portal includes links to the latest Government guidance relating to vehicles during Covid-19 – as well as resources exclusively created for the DfBB Covid-19 Transport Toolkit.
The package is free to use for employers with more than 10 vehicles.
Simon Turner, campaign manager for DfBB, said: "With many businesses non-operational during the COVID-19 lockdown, their company vehicles may not have turned a wheel in weeks. As the lockdown is lifted, employers need to make sure vehicles are roadworthy before they're driven again."
"Drivers, too, will have to make sure they're ready. Having been used to no more than the occasional trip to the shops on an empty road, traffic will start to increase to more normal levels.
"That's where we can help. Working with our partners including FleetCheck, TyreSafe and the engineering team at Mercedes-Benz Vans, we've created a free tool to support employers and their drivers in getting ready for the road as the lockdown restrictions are lifted."
DfBB is a Government-backed programme which aims to help employers in both the private and public sectors reduce work-related road risk.
---