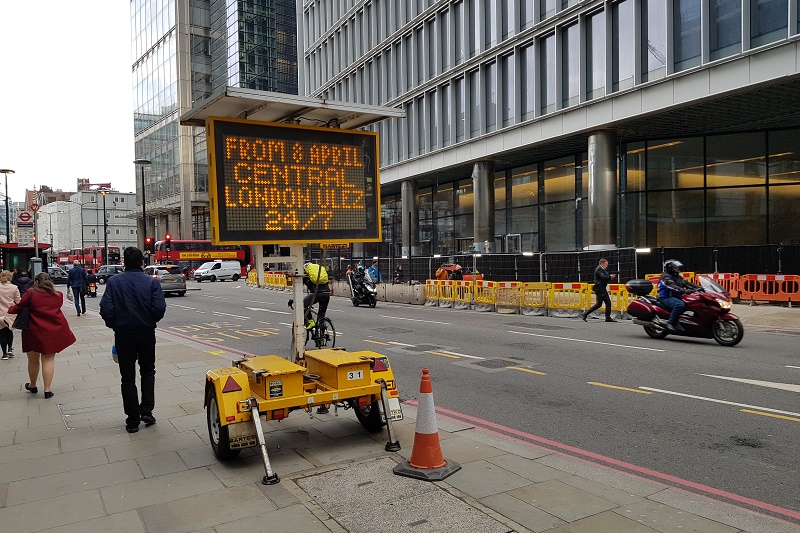 A consultation on plans to expand the Capital's Ultra Low Emission Zone (ULEZ) has been launched.
Under the proposals, which would come into effect on 29 August 2023, the ULEZ would cover most of Greater London.
Its boundaries would be the same as the Low Emission Zone (LEZ).
The ULEZ would be operational 24 hours a day, seven days a week, 364 days a year (excluding Christmas Day). There would be a daily charge of £12.50 for non-compliant vehicles.
TfL says the mayor considered a range of options when deciding the next steps to take in dealing with the climate emergency facing the Capital.
In the short term, he decided that expanding the ULEZ London-wide will have the biggest effect on emissions relative to the cost to Londoners, as well as helping to tackle traffic congestion.
It is estimated that the number of cars not meeting the tough ULEZ standards each day in outer London would fall from 160,000 to 46,000 and the number of vans from 42,000 to 26,000.
Sadiq Khan, mayor of London, said: "The air Londoners breathe is so toxic it stunts children's lungs, exacerbates chronic illness and contributes to thousands of premature deaths each year. More than half of the 500,000 Londoners with asthma live in outer London and all areas of London still breach safe levels of pollution.
"That's why my proposals for expanding the Ultra -Low Emission Zone are the right thing to do. Air pollution is not just a central London issue and Londoners in the outer boroughs should be able to enjoy the clean air benefits the ULEZ brings.
"We're keen to hear from all Londoners, so please share your views on my plans to build a better London for everyone – a safer, fairer, greener and more prosperous city for all Londoners."
The Capital's ULEZ came into force in central London in April 2019, covering the existing Congestion Charging Zone (CCZ).
---