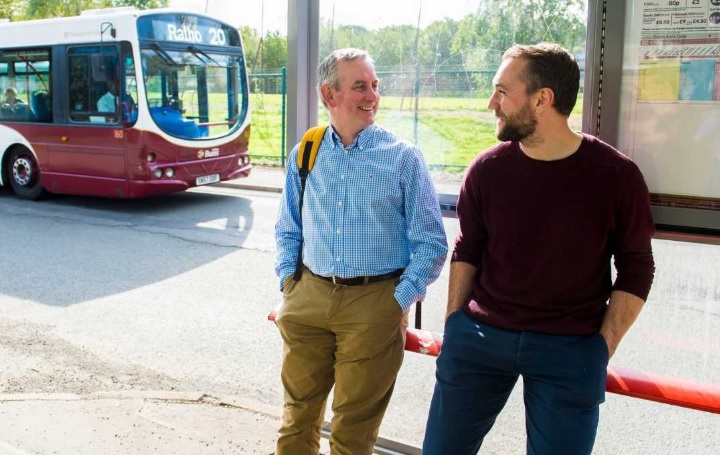 Walking, cycling and sustainable travel schemes across Scotland have been awarded a share of £1m, with the aim of changing people's everyday travel behaviour.
The grants, which range between £5k and £50k, come from the Smarter Choices, Smarter Places Open Fund – managed by Scotland's walking charity, Paths for All.
The fund has been established to cut Scotland's carbon emissions, improve air quality, reverse the trend towards a sedentary lifestyle and tackle health inequalities.
Grants have been made to 45 public, community and third sector organisations who have come up with new ideas to encourage people to walk or cycle for everyday journeys, or use public transport for longer trips.
The projects to receive funding include developing a car club in Ayrshire, expanding an active travel programme in the Western Isles, creating artist-led walks in Edinburgh, and raising awareness of active travel options for older people in Falkirk.

Michael Matheson, cabinet secretary for transport, said: "By providing funding and empowering local organisations to develop transport projects they wish to see, we can encourage modal shift and ensure that more people enjoy the benefits of active and sustainable travel than ever before."
Ian Findlay, chief officer at Paths for All, said: "Creating opportunities for more people to walk and cycle for everyday short trips and choose sustainable options for longer journeys, also helps reduce environmental impacts and inequalities and create safer, robust communities where people feel more connected to where they live."
---