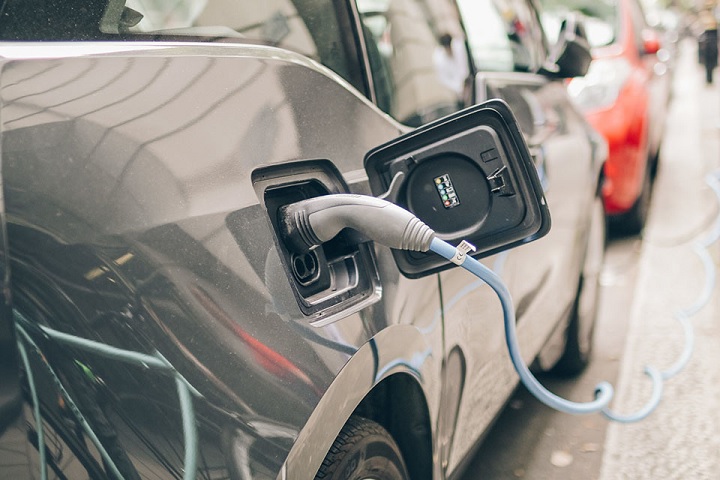 Local authorities are being urged to take advantage of a £20 million fund for the creation of on-street electric vehicle charge points in towns and cities.
On 2 February, transport secretary Grant Shapps announced that funding for the On-Street Residential Chargepoint Scheme (ORCS) will continue into 2021/22.
The purpose of the scheme is to increase the availability of on-street charging points in residential streets where off-street parking is not available.
Since its inception in 2017, more than 140 projects have benefitted, supporting the introduction of nearly 4,000 charge points. The DfT hopes the new funding could double that figure, helping to 'tackle poor air quality and supporting economic growth'.
It adds that local councils play an essential role in providing electric vehicle infrastructure – and that it is welcoming applications from councils which are yet to apply for funding, as well as those that have already benefited.
Grant Shapps said: "From Cumbria to Cornwall, drivers across the country should benefit from the electric vehicle revolution we're seeing right now.
"With a world-leading charging network, we're making it easier for more people to switch to electric vehicles, creating healthier neighbourhoods and cleaning up our air as we build back greener."
Drivers must have 'affordable and convenient' options
Meanwhile, a UK think tank says the Government needs to deliver a rapid expansion in the number of electric vehicle charge points, if it wants to successfully phase-out petrol and diesel vehicles by 2030.
The report, published by Policy Exchange, says drivers must have affordable and convenient options to charge their EV – regardless of where they are in the UK or their circumstances. 
This includes drivers with no access to off street parking.
Reacting to the Policy Exchange report, the RAC says without a big increase in the number of charge points across the UK, certain parts of the country risk getting left behind as 2030 approaches.
Rod Dennis, RAC spokesman, said: "In time, many drivers will benefit from a full charge before they even leave the house thanks to home charging. 
"But this is only part of the solution as those without off-street parking may struggle to charge from home for some considerable time so it is vital we have a network of ubiquitous, reliable and easy-to-use public charge points. 
"Having a sufficient number of charge points will also become especially important in those rural areas of the UK that see large annual influxes of visitors by car in the summer months.
"Without a big increase in the number of charge points right across the UK, certain parts of the country risk getting left behind as 2030 approaches."
---