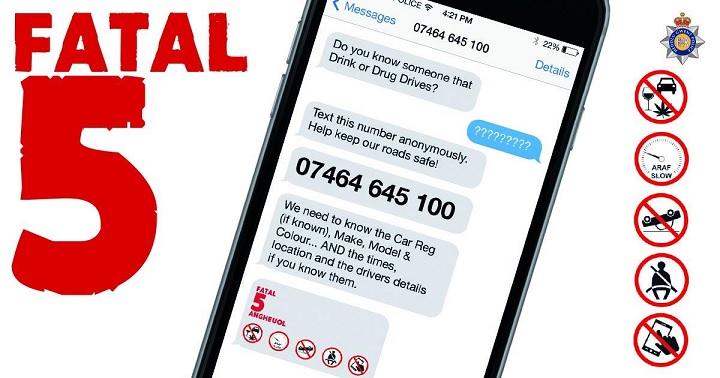 Gwent Police is urging the public to use a new text service to provide details of motorists who drive under the influence of drugs or alcohol.
The text service is being monitored 24/7 and can be accessed at 07464 645 100. It has been rolled out as part of the 2017 All-Wales festive anti-drink and drug driving campaign which launched on 1 December.
Gwent Police is encouraging people to text the vehicle registration, make, model, location, time and driver's name (if known).
Chief inspector Martyn Smith, Gwent Police, said: "Year on year we raise awareness of the dangers of driving whilst under the influence of alcohol or drugs through campaigns such as this one.
"This year, we are offering a texting facility to allow people to contact us anonymously if they know someone who drink or drug drives.
"Christmas and New Year is a time for enjoyment, and whilst I would encourage everyone to have a good time, it is important to reiterate, if you drink, don't drive and if you drive, don't drink – it's that simple!
"It is also important to remember that if you have a drink in the evening you can still be over the limit the following morning. We will be conducting roadside breath tests 24 hours a day, seven days a week."
---