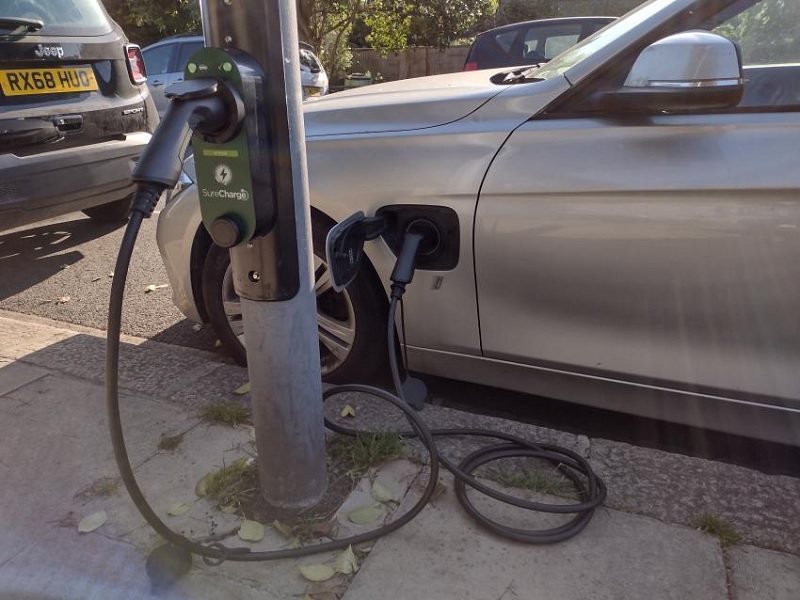 Hammersmith & Fulham Council says helping its residents transition towards no or low emission vehicles is a key part of work to build the greenest borough in Britain.
According to the council, next to walking, cycling and public transport, electric cars are one the best ways to help improve local air quality as they produce no exhaust emissions.
On 8 June, it announced a collaboration with FM Conway to deliver a new generation of easy-to-install chargers for electric vehicles.
The new partnership is set to help H&F surpass its next big milestone of 3,000 charge points in the borough by the end of 2022 – three months sooner than anticipated.
Cllr Stephen Cowan, leader of H&F Council, said: "Hammersmith & Fulham is on the fast track to creating the best e-charge infrastructure in Britain.
"With this revolutionary piece of technology, we've found a way to connect more parts of the borough to the grid even faster."
Unlike other lamppost chargers, FM Conway's electrical vehicle charging solution – 'SureCharge' – can easily be attached to any existing streetlight column in the borough, removing the need for 'disruptive and costly construction'.
The new 5.5kWh chargers use 100% renewable energy, with a cost of 28p per kilowatt hour.
The scheme will see 2,000 chargers installed borough-wide and follows the council's recent commitment to invest £5m in local electric vehicle infrastructure.
---