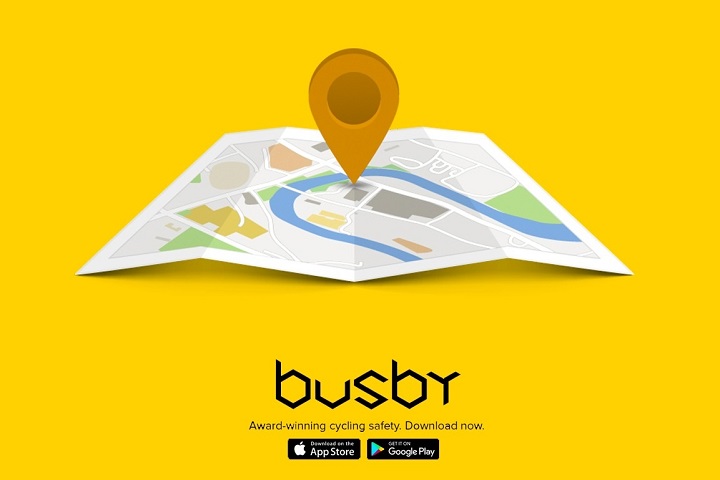 Busby has launched the next generation of its road safety app, which uses sensors in a mobile phone to automatically detect a crash or a fall, locate the user and alert their emergency contacts.
The new version of the app is available for free download on IOS and Android Smartphones – and is designed to be used by cyclists, walkers, horse riders and runners.
The updated version has been launched amid Covid-19 and the impact the pandemic has had in terms of increasing levels of walking and cycling.
Among the new features are Busby Flare, GroupRide and RoadRadar.
Flare allows users to send out an SOS message to surrounding Busby users within a five mile radius – connecting them with people who are potentially in a position to help, and allowing them to give their location and ask for assistance.
GroupRide allows users to join a group on the Busby app and set a safety radius around everyone.
Meanwhile, RoadRadar is a separate app which allows vehicle drivers to know as and when a Busby vulnerable road user is in close proximity, thereby raising driver awareness and helping prevent human error.
Kirk Ryan, co-founder of Busby, said: "Busby 2.0 builds upon what was already the leading safety app for cyclists and introduces new innovative safety features to a wider variety of activities."
---