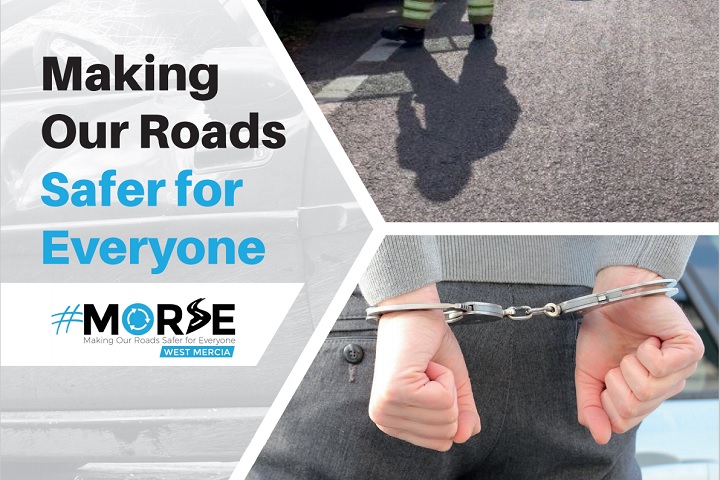 A multi-agency initiative is seeking to improve road safety in West Mercia by tackling the root causes of risky driving behaviours.
#MORSE is a driver intervention programme led by YSS – a charity which supports vulnerable children, young people and adults – in partnership with the police and crime commissioner for West Mercia, West Mercia Police, Hereford & Worcester Fire & Rescue Service and Shropshire Fire & Rescue Service.
Drivers are referred into the programme because they have caused, or been identified as someone who could potentially cause, a road traffic incident. 
People are also encouraged to self refer or to refer friends and family who they think could be at risk.
All interventions – which tackle issues such as driving under the influence of alcohol or drugs, speeding and using a mobile phone – are tailored to the individual's needs.
The #MORSE prospectus says there are many reasons why someone displays risky driving behaviours and so one-size does not fit all. It adds that taking a holistic view and identifying what that person needs also helps make them a better driver.
Evaluation of the programme shows 93% of referrals left the service reporting a positive outcome – while 71% said they would be less likely to commit a driving offence.
John Campion, police and crime commissioner for West Mercia, said: "I'm committed to improving the safety of our roads, so it's pleasing to see that #MORSE is already achieving that as well as helping individuals that have lost their way by getting them the support they desperately need. 
"This scheme is also a great example of partnership working to tackle an issue and get to the root cause to ensure it doesn't keep happening."
---