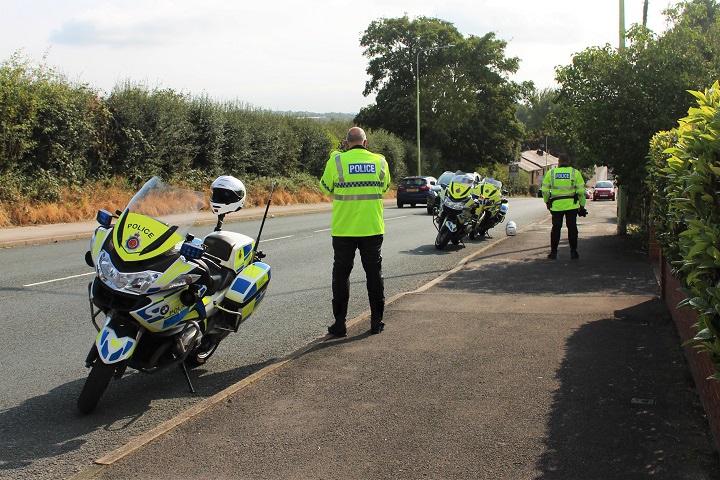 A three-week operation, carried out by Lancashire Police in support of Project EDWARD, has led to more than 450 motoring offences being detected.
The enforcement campaign (7-25 Sept) focused on key locations across the county, identified by both officers and members of the public.
Across the three weeks, police motorcyclists, using both marked and unmarked bikes, detected 448 offences including: 
154 speed offences

136 seat belt offences

22 mobile phone offences
Meanwhile, there were another 100 prosecutions for offences such as illegal number plates, tinted windows and no insurance. 
Chief inspector Sue Bushell, head of Lancashire Police Unarmed Tac Ops, said: "We will continue to enforce the law amongst motorists who choose every day to make decisions that could lead to death and injury on our roads. 
"Many of the offences detected during this operation will be dealt with in court and other offenders will be offered educational courses. 
"Speeding makes up the majority of offences detected in this time and I'd like to remind the public that despite lockdown and a change in traffic volume, the speed limits are the same. 
"Sadly, our officers are too well aware of the devastating consequences caused to families and communities by road traffic collisions and we work all year to make our roads safer."
---