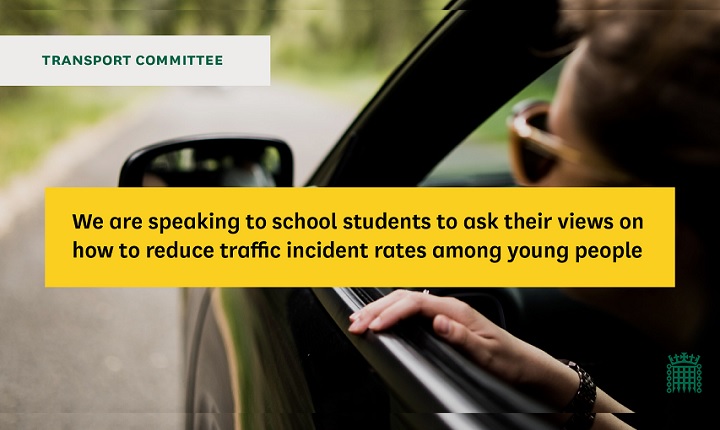 Students from a selection of schools in England are to speak to MPs about what can be done to address the rate of road traffic collisions among young people.
The online event is taking place as part of Transport Committee's re-launched inquiry into young driver safety.
It will feature students from four schools in Barnsley, Greater Manchester, Devon and Essex, who will share their views on why traffic incident rates are higher for young people and whether they think restrictions on their driving would reduce these rates.
The students, aged 17-19 years and a mix of new and learner drivers, will be asked about a range of potential measures recommended by road safety experts and campaigners. 
These include mandatory learning periods, lower blood alcohol limits and displaying a 'P' plate following a successful driving test. 
Potential restrictions on young and novice drivers could also include limiting the number of passengers in the car; not being able to drive during night hours; a maximum speed limit and limiting the type of vehicle they can drive.
The students' opinions will inform the Committee's inquiry into Government action to reduce collision rates for young and novice drivers.
The event will not be broadcast but a transcript of the session will be available in the following days and published on the Transport Committee website.
In early September, the Committee heard from road safety campaigners, alongside academics and road safety charities. A further evidence session is planned in October.
---