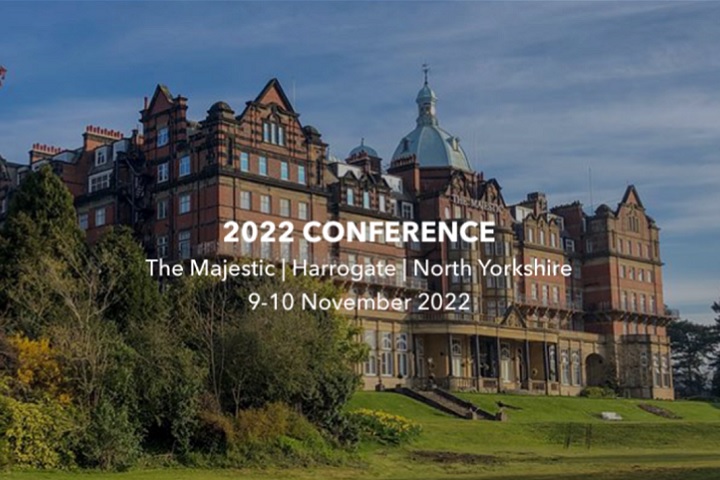 Road Safety GB has very reluctantly taken the decision to cancel the 2021 National Road Safety Conference, with the event now scheduled to be held next in November 2022.
The National Road Safety Conference was due to be held in November 2021 at The Majestic Hotel in Harrogate. It will now be held on Weds 9 and Thursday 10 November 2022, at the same venue.
Both conference co-sponsors, Jenoptik and Westcotec, have confirmed they will be continuing their support for the event into 2022.
Nick Rawlings, who leads on organising the conference on behalf of Road Safety GB, outlined the reasons behind the decision as follows: "We have made this decision with a heavy heart, but believe it is correct for a number of reasons.
"We managed to negotiate with the venue the opportunity to defer to 2022 without financial penalty – but had to make that decision quickly.
"If we had decided to go ahead this year, and then cancelled further down the line, we were faced with potentially significant cancellation charges which we felt was too much of a financial risk to expose Road Safety GB to.
"We were also unsure how many people would wish to attend, and be permitted to attend by their employers.
"We normally attract in excess of 300 delegates across the two days, and if numbers dipped significantly below this we could find it difficult to cover the costs of staging the event.
"In the end we decided the safe and sensible decision was to reschedule for November 2022, when hopefully things will have returned to something much more like normal."
Everyone who has booked and paid for a delegate place, along with all exhibitors who have booked, will be contacted in the coming weeks and offered either a refund or to defer their booking until 2022.
In place of National Conference, Road Safety GB will once again be running the popular and successful Festival of Road Safety, which will be held online throughout November 2021.
For more information about the National Road Safety Conference contact either Nick Rawlings or Sally Bartrum (by email), or on 01379 650112.
---