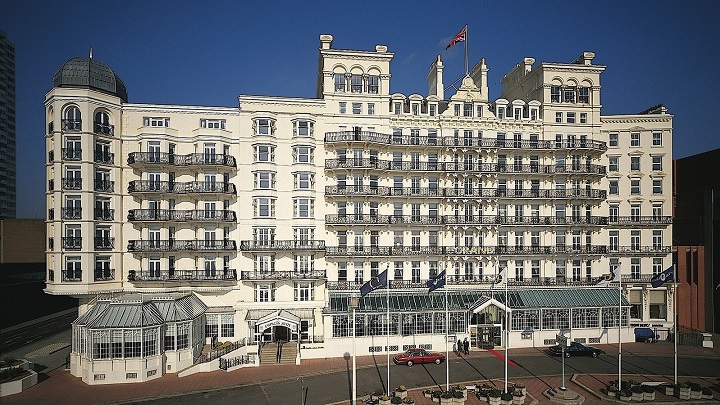 The 2018 National Road Safety Conference, the 10th edition of the annual event, will take place at The Grand in Brighton on 27-28 November.
2018 will be the second time the conference has been held in Brighton, with the 2014 event also staged at the same iconic venue. The 2018 National Conference will be organised by a committee drawn from the Road Safety GB South East region.
The Grand is an iconic Victorian property steeped in British history and standing centre stage on Brighton's famous seafront. The hotel is just a 10-minute walk from Brighton rail station – with services running into London Victoria (55 minutes) and Gatwick Airport (30 minutes).
First staged in 2009, the National Road Safety Conference is Road Safety GB's flagship event.
In addition to Brighton, over the last decade the conference has been held in the following locations across the country: Cambridge, Chesford (Warks), Chester, London, Nottingham, Harrogate, Bristol and most recently in November 2017, Manchester.
The 2018 National Conference will be officially launched in late January 2018, at which time the delegate booking process will open. In the meantime, for more information or to register an interest in attending, contact Sally Bartrum, National Conference administrator, on 01379 650112.
---
Image: The Grand Brighton.