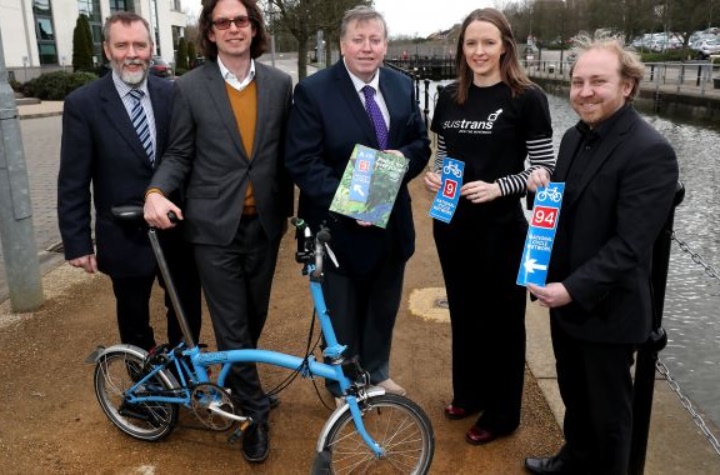 Authorities in Northern Ireland are being urged to address 'shortfalls' in the condition of the National Cycle Network to make it easier for people in the country to walk and cycle.
The National Cycle Network (NCN) was founded in 1995 by Sustrans with help from local communities, partners and a National Lottery grant.
According to Sustrans, every year more than 780 million journeys are made on the 16,575-mile network which links towns, villages and cities across the UK.
For the past two years, the charity has been working with partners across the UK to conduct a review of the NCN in order to develop it into a 'top-quality facility for all'.
That includes the owners of the NCN in Northern Ireland – the 11 councils and the Department for Infrastructure (DfI).
As a result of those discussions, Sustrans has launched a new report which sets out plans to improve the NCN in Northern Ireland.
The report demonstrates the benefits of 'regularly using the signed routes' and outlines an 'exciting vision for the future of the cycle network'.
It has been published to coincide with the DfI's 'Strategic Plan for Greenways' – which has earmarked £150m to create new traffic-free routes connecting communities across the country.
Gordon Clarke, Sustrans Northern Ireland director, said: "The time is right to address shortfalls in the condition of the NCN to truly make it easier for people to walk and cycle.
"We know that investment in the NCN reaps economic benefits to the local community and opens up tourist potential.
"The report is also perfectly timed with the delivery of the Government's Greenways Strategy. We look forward to working with partners to expand and improve the traffic-free network of paths for all."
---