The agenda for the inaugural Older Road User Conference, which takes place in London later this year, is nearing completion.
The Older Road User Conference is being jointly organised by Road Safety GB in partnership with New View Consultants and the RAC Foundation, in association with the headline sponsor Satsafe.
The event is being held at the Royal Automobile Club's prestigious Pall Mall Clubhouse in central London on 19 September. The agenda is well advanced with 17 confirmed speakers, and around 100 people have already registered to attend the event.
A session titled 'Design for older road user' features contributions from three speakers: Stephen Joseph OBE, Dr Julie Gandolfi and Dr Chris McGinley.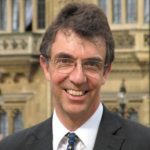 Stephen Joseph OBE has been executive director of Campaign for Better Transport, the country's leading transport NGO, since 1988. He was awarded the OBE in 1996 for services to transport and the environment.
Mr Joseph's presentation, Better mobility for older people, will explain how the next generation of older people will have grown up with car ownership and driving – and will be much harder to move away from cars even if their health dictates it.
He will argue that we need to create a transport system that works for older people – those in cars, those walking or in mobility vehicles, and those reliant on public transport.
Dr Julie Gandolfi is a chartered psychologist, with undergraduate and Masters degrees in psychology. Her PhD from Cranfield University focused on psychometric assessment of police driver risk.
In 2007 Dr Gandolfi founded Driving Research Ltd, a specialist consultancy incorporating psychological theory and research into the development and evaluation of road safety initiatives and attitudinal and behavioural driver assessment and training.
Dr Gandolfi's presentation will look at key research in optimal engineering for older drivers, before exploring ways of helping older drivers to deal with the demands of the traffic environment – on the basis that we can't engineer-out the complexity and cognitive demands of driving, which are key issues for older motorists.
Dr Chris McGinley is a research fellow at the Helen Hamlyn Centre for Design, where he leads on age and diversity research – managing technology, product, service and transport projects for a global client base.
Dr McGinley has published extensively in the area of people-centred design, and delivers lectures and workshops in educational settings such as the Imperial College, London and Kyushu University, Japan.
His presentation, 'Design inspired by an ageing world', will focus on design thinking and inclusive design approaches that are used to predict and tackle ever-changing future needs.
He will use case studies to illustrate how to engage, create and innovate with people to produce actionable research, and how this research can be applied to positively impact daily living and mobility.
Delegate registration
The delegate fee for Road Safety GB and Academy members is £150. For other attendees from the public sector, third sector and academia the fee is £175 and for other attendees £225 (all prices plus VAT). The delegate fee covers all refreshments, including lunch. Click here to register to attend.
For more information about the Older Road User Conference contact either Sally Bartrum (delegate registration) or Nick Rawlings (agenda, exhibition and sponsorship). Both are available on 01379 650112.
---