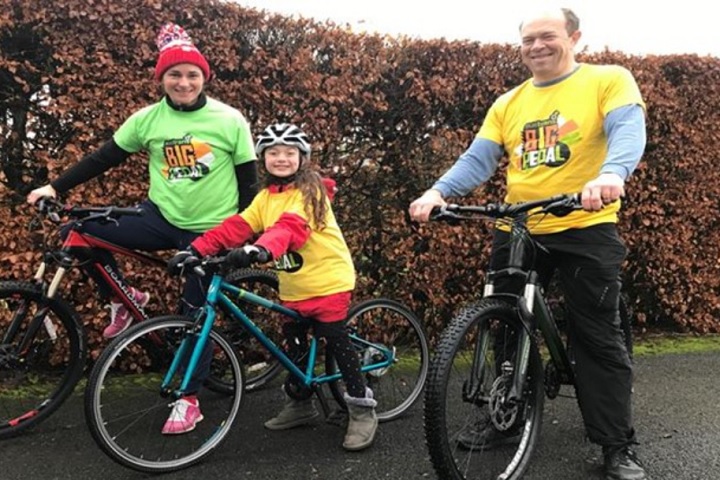 Families are being invited to take part in the UK's largest cycling, walking, wheeling and scooting competition for primary and secondary schools.
Organised by Sustrans, the Big Pedal has been running for 11 years and is this year fronted by Dame Sarah Storey, British paralympian and 38-time world champion in cycling and swimming.
The Big Pedal 2021 takes place between 19-30 April. Under the theme of 'Amazing Journeys', it encourages pupils to see their local area from a different perspective and learn about the benefits of active travel.
This year's competition has been adapted in light of the Covid-19 pandemic, meaning children will be able to take part whether they are travelling to school or learning at home.
They will compete with one another to make the most journeys by cycling, walking, scooting or using a wheelchair.
Xavier Brice, CEO of Sustrans, said: "We're excited that the Big Pedal is returning for 2021, after what has been a truly difficult year for all.
"And the need to make time to incorporate physical activity into our daily routines seems important now more than ever.
"We don't know exactly what the rest of 2021 will bring in terms of coronavirus restrictions – but we're delighted pupils will be able to take part, regardless of where they are learning."
Dame Sarah Storey, active travel commissioner for the Sheffield City Region, said: "I am delighted to be involved with the Big Pedal in 2021, and delighted it will be pandemic-proof this year too.
"Health has been in the spotlight over the past year, like never before, and getting out for a cycle ride has been one of the few activities that have been unaffected by the various restrictions.
"I really hope to see as many people as possible involved this year."
---