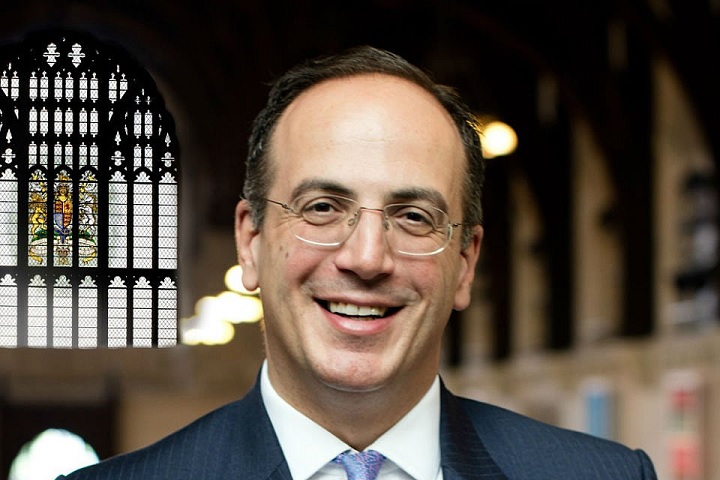 Road safety minister Michael Ellis has conceded that the issue of pavement parking is complex and controversial – but says the DfT will look at the matter 'in the coming months'.
Mr Ellis was giving evidence to the Transport Committee as part of its ongoing inquiry to explore the problems of pavement parking in England, and consider possible solutions.
Announcing the inquiry in April, the Transport Committee said pavement parking 'creates real problems' for those with visual difficulties, who use mobility aids, or need to navigate footpaths with children.
Speaking to the inquiry, Mr Ellis recognised the accessibility issues pavement parking causes for disabled road users – but said there was 'no silver bullet' solution.
He also expressed concern about levels of understanding of current legislation, saying 'it isn't clear to every road user where the paraments are and how they apply'.
Mr Ellis said: "Speaking frankly, the complexities of the issue mean it is an area that needs to be decided upon – which direction to take.
"It is a complex matter, one routed in considerable expense and one that would not necessarily find favour with large sections of stakeholder interest.
"The DfT has prioritised a number of areas relating to safety, emissions and accessibility and we are now moving towards looking at this issue in the coming months."
Where do we stand on pavement parking?
Parking on footways or pavements was banned in London in 1974, and is prohibited for large goods vehicles across England.
At present, a mix of criminal and civil sanctions are available to police and local councils to enforce restrictions on pavement parking on private or commercial drivers.
A blanket ban is widely supported by active travel and disabled charities – including Guide Dogs, Sustrans and Living Streets – although IAM RoadSmart and the RAC have doubts, with the latter saying the case for an outright ban is 'not so clear cut'.
Meanwhile in Scotland, a national ban on pavement parking appears close, after proposals were agreed in principle by Holyrood.
In April, ministers voted to pass the Transport (Scotland) Bill to Stage 2 of the process – where MSPs will consider the details of the proposals and outline any amendments.
---