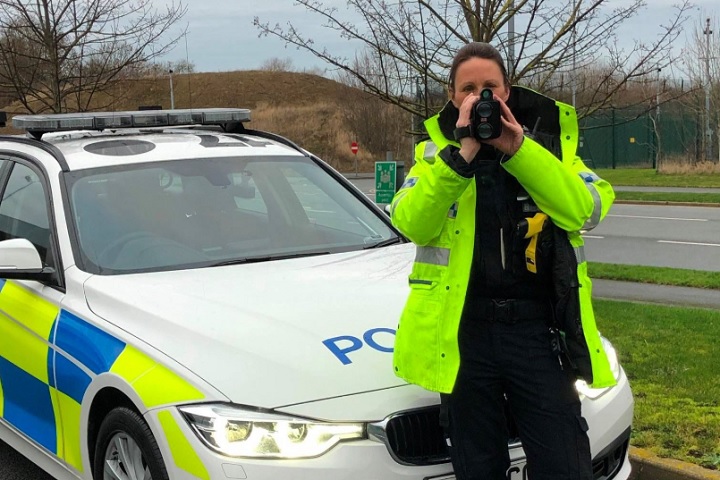 Police forces across the UK continue their efforts to tackle speeding drivers as part of a national speed enforcement campaign.
The two-week campaign (14-27 January) is being co-ordinated by the National Police Chiefs' Council (NPCC) and has the backing of IAM RoadSmart, who says there is 'clear evidence that speed kills'.
In Cleveland and Durham, police have introduced new legislation to help speed camera operators carry out their work.
The legislation means that the law preventing people from 'obstructing a police constable' now also applies to civilian speed camera operators, as part of the Police Reform Act.
Inspector Jon Curtis, from Cleveland and Durham Police Specialist Operations Unit, said: "The the new legislation will help our civilian camera operators by protecting them from the very small number of people who seek to prevent the police from fulfilling the desire of the wider community to have safer roads."
As part of the campaign, officers are focusing their efforts on areas where there is a history of speed-related collisions.
Inspector Curtis added: "Each speeding driver puts at least one life at risk each time they speed; their own, anyone else in their vehicle, and any other motorists or pedestrians using the road."

Meanwhile in Devon and Cornwall, operations are being carried out on arterial routes and A roads, and in areas where concerns have been raised about speeding through towns and communities.

Officers have also revealed some of the 'gems' given to them by drivers caught speeding, including:
'Keeping up with the flow of traffic' – when having just overtaken an unmarked police car at 92mph

'My cat is sick' – by a driver travelling at 91mph, with children in the car

'In a rush to get to my girlfriend's house' (101mph)

'Didn't realise I was going that fast' (100mph)
Finally, in Bedfordshire, Cambridgeshire and Hertfordshire all available patrols are being used to enforce 'safe speeds' in known problem areas.
Ian Manley, Bedfordshire, Cambridgeshire and Hertfordshire roads policing sergeant, said: "We have established a list of collision hotspots which we will focus on in an attempt to reduce the number of people killed and seriously injured on our roads.
"Year after year we deliver the same messages to slow down, in the hope that one day we won't have to deliver heartbreaking news to families."
---