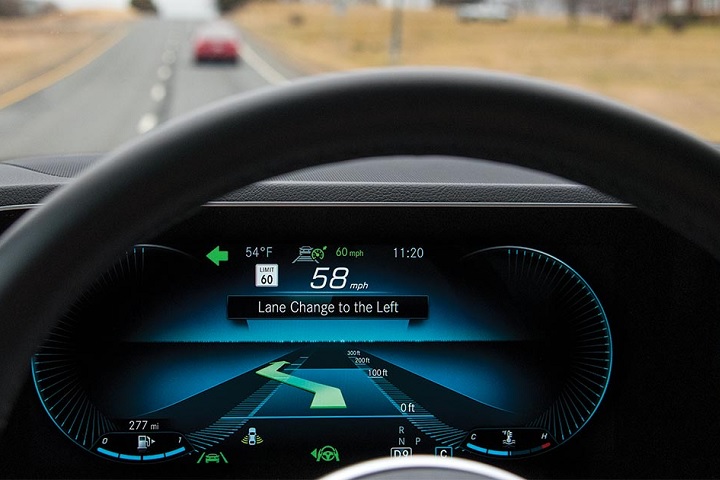 Automated vehicle systems need stronger safeguards to keep drivers focused on the road, according to an American-based scientific and educational organisation.
The Insurance Institute for Highway Safety (IIHS) has issued a set of research-based safety recommendations relating to the design of partially automated vehicles, many of which it says 'make it too easy for the driver to rely heavily on the system'.
There are five levels of automation, ranging from zero (no automation) to five (fully self-driving). The highest level available in production vehicles today is level two. 
Level two systems can continuously control acceleration, braking and steering to keep a vehicle travelling at a set speed in the centre of its lane – while maintaining a selected following distance from the vehicle ahead. 
However, IIHS insists they require the human driver to be ready to intervene in the event that the system encounters a situation it cannot handle.
As a result, it has set out a series of recommendations to ensure drivers remain alert at all times – including escalating attention reminders.
The first warning should be a brief visual reminder, according to IIHS. If the driver doesn't quickly respond, the system should rapidly add an audible or physical alert, such as seat vibration, and a more urgent visual message.
If the driver doesn't respond to the alerts, IIHS says the system should increase following distance from the vehicle ahead and pulse the brakes to provide a warning that is 'difficult to ignore'.
David Harkey, IIHS president, said: "Unfortunately, the more sophisticated and reliable automation becomes, the more difficult it is for drivers to stay focused on what the vehicle is doing.
"That's why systems should be designed to keep drivers actively engaged."
---