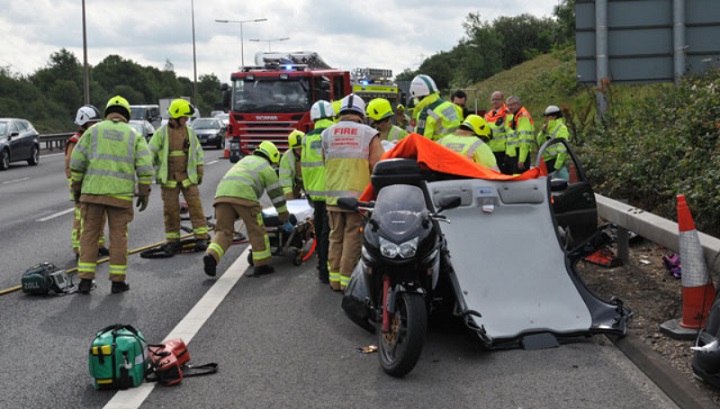 New figures show the number of road deaths continues to remain largely unchanged since 2010 – despite a slight fall in fatalities during 2018.
The DfT's annual casualty statistics, published on 25 July, show 1,782 people were killed on roads in Great Britain last year – down 1% from the 1,793 reported in 2017.
However, the 2018 figure is similar to those recorded since 2012 – when there were 1,754 road deaths.
Stakeholders have responded to the statistics with concern – with the RAC saying the figures make for 'stark reading' – and are calling on the Government to take action.
The DfT stats also show there were 25,484 serious injuries in 2018 – up by 3% from 2017 (24,831). However, the DfT points out that this figure is not comparable to earlier years due to changes in casualty reporting methods, introduced in 2016.
In contrast, the total number of road casualties fell to its lowest level in 2018 – down 6% to 160,378.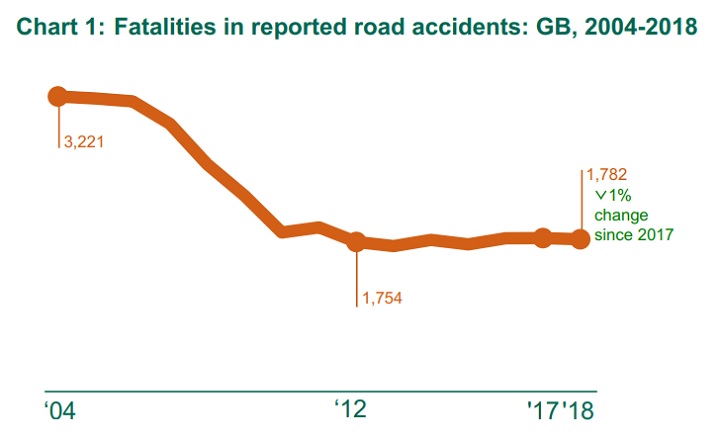 Fatalities by road user type
In 2018, car occupants accounted for 44% of road deaths (777), pedestrians 25% (454), motorcyclists 20% (354) and pedal cyclists 6% (99).
In terms of year-on-year comparisons, there was positive news for active travel – with a 3% fall in the number of pedestrians killed and a 2% fall in cyclists' deaths.
There was also a 1% fall in the number of car occupant deaths – however, the number of motorcycle deaths rose by 1%.
Looking at age, there were 48 child deaths in 2018, the same as in 2017. The DfT says child fatalities have fluctuated between 48 and 69 between 2013 to 2018 – with no clear trend.
The number of young person fatalities (aged 17-24 years) also remained the same as in 2017 – with 279 fatalities.
However, there was a 5% rise in the number of deaths among older road users (aged 60 years and over) – from 559 in 2017 to 586 in 2018.
---