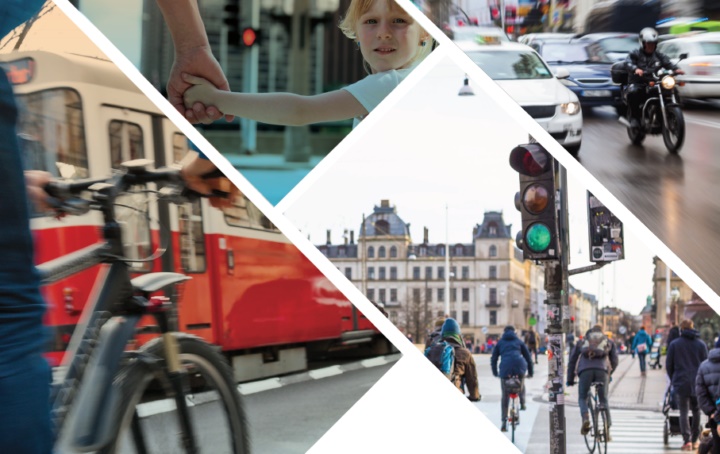 Making it safer for people to travel by foot and on two wheels in urban areas must be a 'key priority' for European governments over the next decade, a new report says.
According to the European Transport Safety Council (ETSC) report, pedestrians, cyclists and motorcyclists represent 70% of those killed and seriously injured on urban roads.
Meanwhile, road deaths on urban roads decreased at around half the rate of those on rural roads between 2010-2017.
The ETSC report says infrastructure changes are 'central' to improving the safety of vulnerable road users in towns and cities – calling for the introduction of more segregated cycle lanes to reduce conflicts with motor vehicles travelling at 'lethal speeds'.
It also concludes that enforcement of speed limits and drink-driving laws are also 'crucial' – stating up to 75% vehicles exceed speed limits when travelling in free-flowing urban traffic.
On emerging technologies, the report says the uptake of e-scooters could require new legislation, infrastructure adjustments and educational activities – similar to those required for cycling.
Dovil Adminait-Fodor, lead author of the report, said: "As long as people don't feel safe walking and cycling in our towns and cities, many will be discouraged from using the most sustainable modes of transport.  
"This can create a vicious circle because people who take the car instead put all the vulnerable road users around them at greater risk.
"Over the next 10 years, we want to see the EU and all European countries investing in urban transport in a way that prioritises the most vulnerable road users.
"This is not just about safer infrastructure and setting safe speed limits but also better enforcement of speed limits as well as reducing drink driving and distraction.
"Many cities and towns are rightly focusing on improving air quality and sustainability in cities, and discouraging private car use. But safety concerns must go hand-in-hand to ensure that more people cycling and walking are able to do so in a safe environment."
---