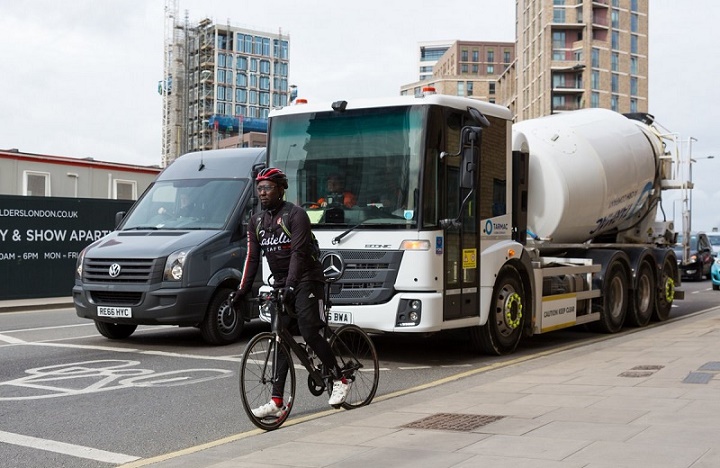 Transport for London has stressed the need for 'urgent and continued' action to protect vulnerable road users, after publishing data showing 54% of all fatalities on the Capital's roads in 2019 were pedestrians.
The statistics show there was a total of 125 road deaths in London during 2019, with 3,780 people seriously injured.
More than half of the fatalities (68) were killed while walking, up from 57 in 2018. Of these, 44 were as a result of a collision with a car. 
There was also a rise in the number of motorcyclists killed – up from 22 in 2018 to 31 in 2019 – however the number of cycle deaths fell from 12 to five.
TfL says the statistics underline why it is continuing to focus on making streets safer for those most at risk, as part of its Vision Zero ambition.
It hopes the imminent arrival of the Direct Vision Standard will make 'make a huge difference'.
Under the Direct Vision Standard, HGVs will be categorised depending on the level of a driver's direct vision from a cab – and will be given a rating between 'zero-star' (lowest) and 'five-star' (highest).
Only vehicles rated 'one-star' and above will be able to operate in London from March 2021. Anyone driving a HGV without a valid safety permit could receive a penalty charge notice of up to £550.
Heidi Alexander, deputy mayor for transport, said: "It is not acceptable that anyone should be killed or seriously injured when travelling in the Capital, and these sobering statistics highlight the vital importance of our work to protect those using London's roads. 
"Tough new regulations like the Direct Vision Standard, alongside measures making it easier for Londoners to walk and cycle around London, will make a huge difference in improving safety and preventing any more devastating incidents on our roads."
Lilli Matson, chief safety, health and environment officer at TfL, said: "Protecting everyone on the road – particularly people walking, cycling and motorcycling – is a priority for TfL, and the latest casualty statistics reveal why bringing in these strict new regulations is more important than ever. 
"Introducing the Direct Vision Standard – the first standard in the world to reduce lethal blind spots from HGVs – combined with our wider work to reduce road danger will prevent more families, friends and communities from experiencing the devastation of road trauma."
---