Deploying an additional 1,000 speed cameras on British roads could save up to 190 lives each year, a study has concluded.
The London School of Economics research, published in October 2017, analysed collision outcomes before and after speed cameras were installed at 2,500 sites in England, Scotland and Wales.
The analysis found that from 1992 to 2016, the number of 'accidents' fell by between 17% and 39% – and fatalities by between 58% and 68% – within 500 metres of speed cameras.
In addition to the reduction in fatalities, lead researcher Cheng Keat Tang says that adding another 1,000 cameras would produce annual savings of up to 1,130 collisions and 330 serious injuries.
However, the report points out that the benefits of speed cameras are 'highly localised' and dissipate over distance – with a slight increase in collisions observed at distances beyond 1.5kms from the camera sites.
The report says this could be due to a 'kangaroo' effect as drivers 'brake suddenly before the camera to avoid fines' and 'speed up beyond camera surveillance'.
Cheng Keat Tang said: "Although the study found a slight increase in accidents away from the camera, the overall reduction in road accidents and deaths around the camera more than makes up for this increase.
"Given the huge number of fatal accidents that take place on our roads every year, the introduction of more cameras could save hundreds of lives annually and make our roads safer for users."
---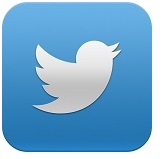 Click here to follow the debate on Twitter.
---