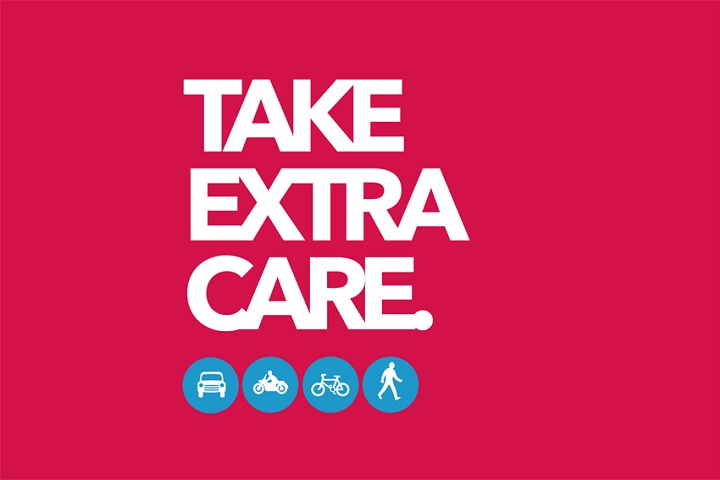 Road safety stakeholders have united behind a call for all road users to take extra care when making essential journeys.
Earlier this morning (24 March), Road Safety GB launched the 'Take Extra Care' campaign – urging all road users to do their bit to reduce the strain on the emergency services in the coming weeks and months – by taking extra care if they must make an essential journey.
The campaign has been backed by a number of stakeholders, as well as the Met Police, who says it is actively patrolling priority roads across the Capital.
Detective supt Andy Cox, head of the Met's Road and Transport Policing Command, said: "With the impact of Covid-19 taking effect we are seeing less congestion on London's roads; however frustratingly evidence is emerging that this has led some drivers to drive at very high speed risking their life and that of other road users. 
"Such behaviour is totally unacceptable and in the event of a serious collision will further impact on the NHS and police by draining resources away from the intensive need to work on Covid related issues. 
"With this in mind our roads policing officers are actively patrolling priority roads across London and robustly enforcing 'Fatal 4' offences. 
"My message is simple; please drive lawfully, stay safe and keep a clean and in doing so keep precious emergency service resources free to focus on Covid and best supporting our communities."
The campaign is also being supported by a number of stakeholders, including the RAC, PACTS, Brake, FirstCar and DriveTech.
Rod Dennis, RAC spokesman, said: "It is absolutely vital that drivers avoid all non-essential travel at the moment. Any needless journeys risk spreading the virus, and potentially create a burden on others like blue light emergency services and breakdown companies that are focused on helping those people that most need it at the present time.
"For those that must use the roads, including those helping with the country's response to the coronavirus, this campaign serves as a timely reminder to drive with the utmost care and attention to reduce the chances of collisions."
David Davies, executive director of PACTS, said: "In some ways coronavirus changes everything, but in others it doesn't. 
"It is every bit as essential that we keep road traffic crashes and casualties to a minimum to enable the emergency services to focus on dealing with Covid-19 patients and the wider effects – which will be huge. 
"The quiet roads and spring weather are surely an opportunity to carry out badly-needed maintenance work – and perhaps more ambitious cycleways, safety schemes etc. 
"The renewed spirit of common purpose and being All-in-it together may make it easier to tackle the important issues of public health, environment and social justice in the future. When it's all over, I suspect we won't want to go back to the old ways."
Joshua Harris, director of campaigns at Brake, said: "With traffic reduced from the coronavirus pandemic the number of crashes on our roads may fall but needless deaths and serious injuries are still happening, devastating families and burdening the NHS. 
"We urge people to stay home and stay safe but if a car trip is essential, always make sure to belt up, put your phone out of reach and drive at a safe speed."
James Evans, founder of FirstCar, said: "All the scientific evidence indicates that the more seriously we take social distancing, the sooner this unprecedented threat to our health will be under control and with fewer casualties. 
"We must therefore free the roads of unnecessary traffic and make way for those key workers whose journeys are so vital at this critical time – let's keep them safe and help the emergency services focus on protecting our communities."
Colin Paterson, head of marketing at DriveTech, said: "DriveTech wholeheartedly supports the RSGB's Take Extra Care initiative in particularly tough times for us all.
"The roads are noticeably quieter and this can have the negative effect of making some drivers feel that the 'days of the open road' are back, albeit in strangely surreal circumstances, and they throw caution to the wind.
"There's never been a more valid time to 'stay calm and carry on …safely' allowing the emergency services to focus their efforts on critical health support."
---