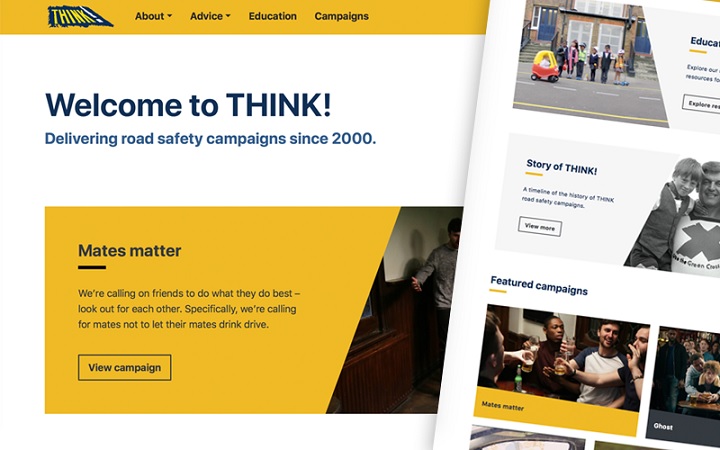 The THINK! campaign has launched a new website to help support road safety education and initiatives in England and Wales.
Launched on 2 October, the new THINK! website brings together the former stakeholder, education and campaigns websites into a single platform to make it easier for people to find the information they need.
THINK! says the website provides a platform to deliver 'digital-first activity' – a key element in its current strategy of targeting young male drivers.
The new website, which is both mobile and tablet friendly, includes access to campaign materials – all of which are available to download.
Another prominent feature is the 'Story of THINK!' section – including a timeline of Government road safety campaigns.
In developing the new site THINK! worked with a range of stakeholders to identify their needs, make the site more user friendly and provide a better experience for road safety professionals.
THINK! is encouraging visitors to the new website to provide their thoughts by filling out a feedback form – which can be accessed on the website.
THINK! was established in 2000 as the Government's designated road safety campaign.

Since then, THINK! has become recognised internationally for its 'iconic and groundbreaking' campaigns that have challenged dangerous behaviours on Britain's roads.
Campaigns have evolved from encouraging the use of seat belts to tackling excessive speed, drink and drugs, and the use of mobile phones at the wheel.
In the decade that followed the conception of THINK!, road deaths in the UK reduced by 46%.
---