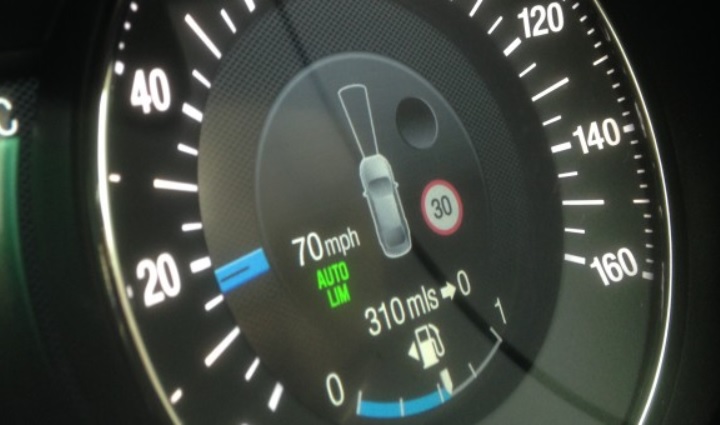 A new package of mandatory minimum vehicle safety standards – set to be introduced by the EU – will apply in the UK whatever the outcome of Brexit, the DfT has confirmed.
First announced in May 2018, the proposals would require every new vehicle to satisfy 11 safety rulings from 2022, mandating technologies such as intelligent speed assistance (ISA), advanced emergency braking (AEB) and lane-keeping technology.
New lorries will be expected to have better levels of direct vision to give drivers a better chance of seeing vulnerable road users such as pedestrians and cyclists.
If introduced in full, it is estimated that the measures could save 25,000 lives across the EU over the next 16 years.
On 25 March, EU lawmakers reached a provisional agreement on the package – with formal votes set to take place later this year.
Elzbieta Bienkowska, EU Commissioner, said: "Every year, 25,000 people lose their lives on our roads. The vast majority of these accidents are caused by human error.
"With the new advanced safety features that will become mandatory, we can have the same kind of impact as when safety belts were first introduced."
'A landmark day for road safety'
The latest developments have been almost unanimously welcomed by stakeholders, including Road Safety GB, who says mandating ISA will benefit road safety professionals.
Steve Horton, Road Safety GB's director of communications, said: "This is a development that road safety professionals will support because it removes the concern for when speed is legal and allows drivers to concentrate on the road and appropriate speed for the time and place.
"The common excuses used by drivers who are caught speeding are that they either don't know what the limit is for that road, or that if they were expected to constantly monitor their speedometer it would take their attention away from the road… and that would be unsafe, wouldn't it?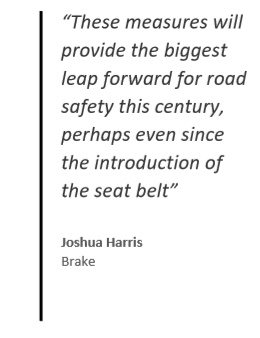 "So drivers recognise that sticking to speed limits is a challenge, in which case a system of automatically setting speed to the legal limit would free up drivers to make the critical decision of what speed is both legal and appropriate.
"I'm sure some drivers would challenge the automation of speed limit adherence on the basis that 'sometimes it's safer to speed up' – but generally the benefit of accelerating out of danger is less effective than stopping before the danger.
"Speed is of course linked to severity of injury; the faster you travel, then the harder you hit and the more damage you do. The faster you travel the harder it is to process the hazards coming towards you and the more space and time you need to react and stop."
Road safety charity Brake has described the announcement as a 'landmark day for road safety'.
Joshua Harris, director of campaigns for Brake, said: "These measures will provide the biggest leap forward for road safety this century, perhaps even since the introduction of the seat belt.
"These lifesaving measures come at a vital time, with road safety in a concerning period of stagnation with more than 70 people still being killed or seriously injured on British roads every day."
The RAC says it is important to take advantage of all the technological developments associated with autonomous technology.
Pete Williams, RAC road safety spokesperson, said: "As we progress on the journey to self-driving cars it is important to take advantage of all the associated technological developments to take safety to the next level, particularly as road casualty statistics appear to have stopped falling in recent years.
"While there is much talk in these proposals about speed limiters, the greatest benefit may well be in technology that can prevent distractions and improve drivers' concentration as this could massively improve road safety."
TRL says the advanced safety measures for new vehicles will provide 'state of the art protection to all road users', while IAM RoadSmart calls it 'an undoubted life-saver'.
---