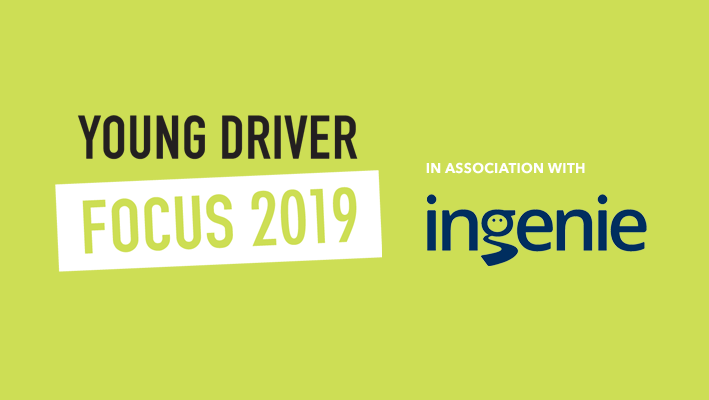 The 2019 edition of Young Driver Focus will once again be staged at the event's 'spiritual home' – the prestigious Royal Automobile Club on London's Pall Mall – on Wednesday 1 May.
Young Driver Focus is jointly organised by FirstCar, Road Safety GB and the RAC Foundation, in association with the young driver insurer ingenie, the event's headline sponsor for the past five years.
Delegate registration is now open and there is once again an attractive 'early bird' rate for the first 25 Road Safety GB and Academy members who register to attend.
Now in its sixth year, Young Driver Focus is firmly established on the road safety calendar for road safety professionals seeking to learn more about young drivers; how they think and behave, and how to address the challenge of reducing casualties caused by this most vulnerable road user group.
Planning for the 2019 event is underway and the organisers hope to be in a position to publish an outline agenda by the end of October or early November.
The event will follow a similar format to previous years, with a mix of presentations from academics and road safety practitioners – as well as representatives from the major stakeholder organisations.
Themes and topics under consideration for YDF 2019 include:
The role of virtual reality in hazard perception and young driver training

Automated vehicles – what are the implications for new driver training?

Graduated driver licensing – what can we learn from other parts of the world?

Young drivers – what do young people think road safety professionals could/should be doing to enhance their safety?

Social media – is there a role for social media in helping deliver messages to young drivers and their passengers?

Mobile phone use by young drivers
As in previous years, the 2019 FirstCar Young Driver Road Safety Awards will also be presented on the day.

Pricing and delegate registration
The early bird rate for Road Safety GB and Academy members is just £125 plus VAT.
The rate for other attendees from the public sector and for those from the third sector and academia is £175, and for all other attendees is £195 (both plus VAT).
There is also the opportunity to purchase a joint ticket for YDF 2019 and the new Young Rider Focus 2019, which is being held in Birmingham on 6 March 2019. The joint ticket shows a saving of at least £50 on the individual event prices.
Click here to book to attend or for more information contact Nick Rawlings (speakers and agenda) or Sally Bartrum (delegate registration). Both can be reached on 01379 650112.
---