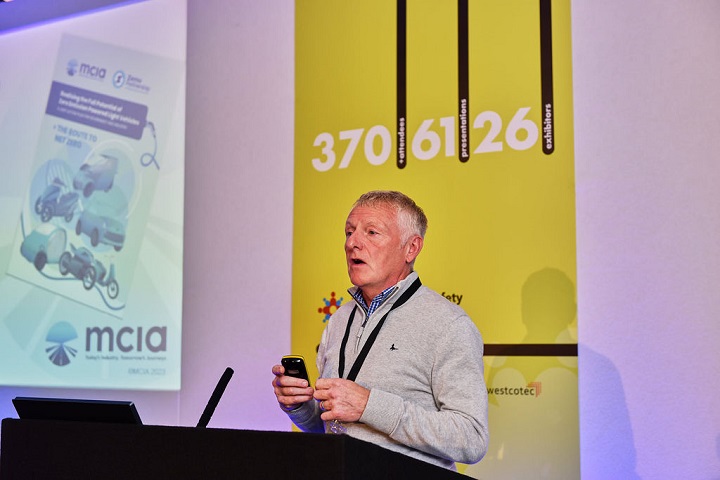 The Motorcycle Industry Association (MCIA) is calling for a major shake-up when it comes to addressing current motorcycle safety issues.
Delivering a keynote presentation at the 2023 National Road Safety Conference, the MCIA's CEO, Tony Campbell, opened by highlighting the significance of MCIA's joint action plan it has produced with the Government.
Entitled 'Realising the Full Potential of Zero Emission Powered Light Vehicles', the plan outlines a roadmap to leverage mopeds, motorcycles, and the entire L-Category sector to reduce emissions, alleviate congestion, and provide affordable personal mobility.
Underscoring the importance of addressing motorcycle road safety, Campbell noted that powered two-wheelers (PTWs) constitute 1% of traffic, but account for 20% of fatalities.
He expressed deep concern about the current state of motorcycle safety and outlined initiatives undertaken by MCIA, including the Elite Rider Programme launched in 2022, which has seen an estimated 14% of full licence holders complete advanced rider training to date.
Campbell went on to call on the Government to match industry efforts and demonstrate a commitment to promoting L-Category vehicles as a greener alternative. Campbell proposed a full-scale review of the existing licensing regime for L-Category vehicles.
In urging the Government to act, Campbell quoted Einstein, stating, "the definition of insanity is doing the same things over and over again, but expecting different results."
Commenting on his keynote speech, he said: "Instead of basing policy decisions solely on past safety concerns, the Government needs to adopt a forward-thinking approach in a way that anticipates the future traffic mix. 
"Rather than being a reason to disregard our vehicles, their safety track record should serve as motivation to liberate and optimise their viability as a sustainable mode of mobility for the future. 
"It is only through industry and the Government working together that we can ensure a safer and more prosperous future for British motorcycling."
---