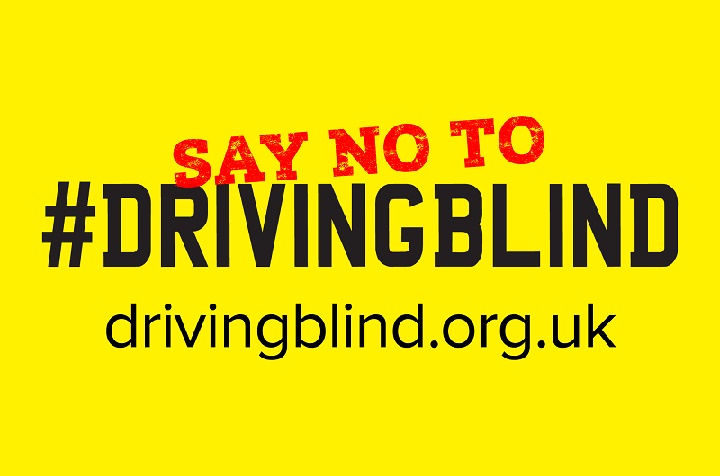 A new campaign is urging the Government to take 'direct action' to reduce the number of traffic collisions caused by drivers with defective vision.
The Driving Blind Campaign calls for a change in legislation to require drivers to be tested by an optician before their driving test and at every subsequent licence renewal application. The campaign includes a petition (available on the link above) which people are being urged to sign to show their support.

The campaign bemoans the current UK driving test for neglecting any assessment of peripheral vision, described as a 'critical factor' in a driver's ability to judge the full extent of their surroundings.
Driving Blind was launched on the back of Association of Optometrists figures which estimate that there are 3,000 casualties on UK roads every year where poor vision is a 'key factor'.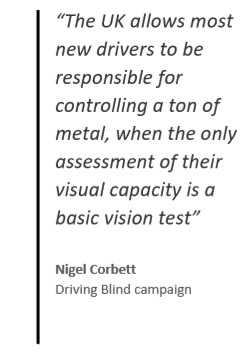 The campaign also points to figures obtained from the DVLA which indicate that nearly 50,000 motorists had their licence revoked or refused between 2012 to 2016 due to poor vision.
Campaign spokesman Nigel Corbett will present a 'Good Vision Manifesto' to the House of Commons – outlining the call for new drivers to be vision tested and certified by an optician, with follow-up tests every decade up to the age of 70 years, and then every three years thereafter.
Nigel Corbett said: "To its shame, the UK allows most new drivers to be responsible for controlling a ton of metal, when the only assessment of their visual capacity is a basic vision test conducted by a non-medically qualified driving test centre worker.
"In theory, they can then drive for the rest of their lives without ever having to prove their vision is fit for purpose.  We need drivers to provide evidence from an optical professional that their eyes are roadworthy before they get their licence and then at regular intervals over their driving career."
---