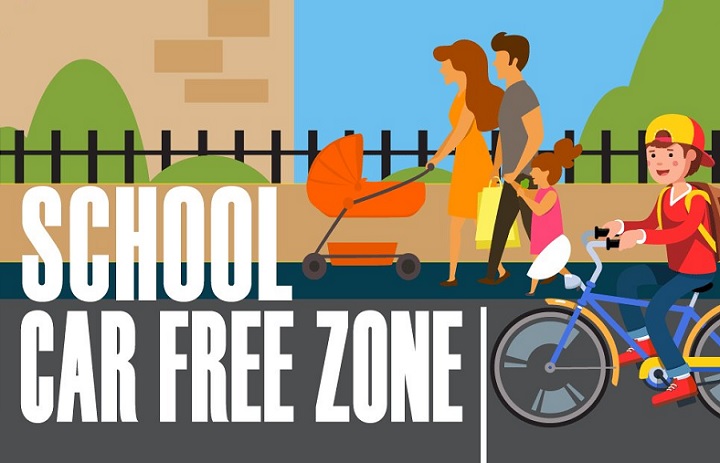 Car free zones could be trialled at seven primary schools in Glasgow in a bid to improve road safety for pupils.
The scheme, which is currently being consulted on by Glasgow City Council, would see temporary pedestrian areas created outside the schools for limited periods in the morning and afternoon.
The schools chosen for the pilot have a history of complaints and concerns from parents, the local community and elected members about pupil safety on the school run.
A starting date for the school car free zones has still to be confirmed – although it is anticipated that the trial period will last for up to 18 months.
Criteria for the success of the project will include its impact on congestion and speed around school gates – as well as the number of pupils walking and cycling to school.
Cllr Chris Cunningham, Glasgow City Council's convenor for education, skills and early years, says concerns raised by the affected communities are behind the plans for car free zones.
Cllr Cunningham said: "There is a public demand from parents and residents to make sure children are as safe as possible when heading to and from school.
"A number of initiatives have already tried to clamp down on poor driver behaviour, but problems that put children at risk still persist.
"In the circumstances we have to go one step further to protect our children. Car free zones outside schools can create safe spaces for young people at key points of the school day.
"The zones are being introduced on a trial basis and we will be looking very carefully at the evidence to see how effective they prove to be."
The primary schools involved in the trial are: Bankhead, Broomhill, Hillhead, Lourdes, Our Lady of the Rosary, St Blane's and Toryglen.
---