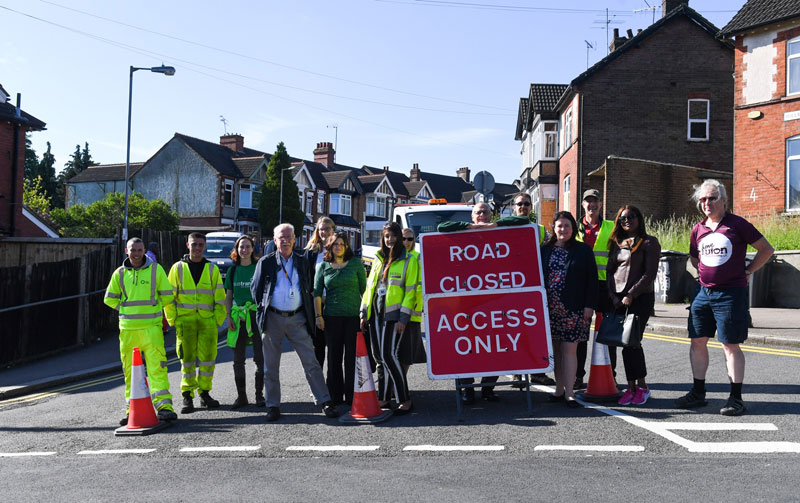 The walking and cycling charity Sustrans is calling for traffic free zones around schools to be rolled out across the country, after hailing the first temporary street closure in Luton a success. 
Between 10 and 21 June Hillborough Road was transformed into a traffic free space in mornings and afternoons.
The closure was the result of a team effort between Hillborough Infant and Junior schools, Luton Council's road safety and public health teams, and Sustrans. 
It coincided with Clean Air Day on 20 June, a national initiative to raise awareness of the links between transport and air pollution.
Sustrans says vehicle traffic is 'the key source of poor outdoor air quality in Luton', which can exacerbate breathing problems in asthma sufferers and reduce lung function – and contributes to around 36,000 deaths every year. 
According to Sustrans, one in four cars on the road during the morning rush are on the school run, despite the average primary school journey being just 1.6 miles. 
The charity says traffic free zones encourage parents and pupils to consider healthier travel choices – such as walking, cycling and scooting – instead of the car.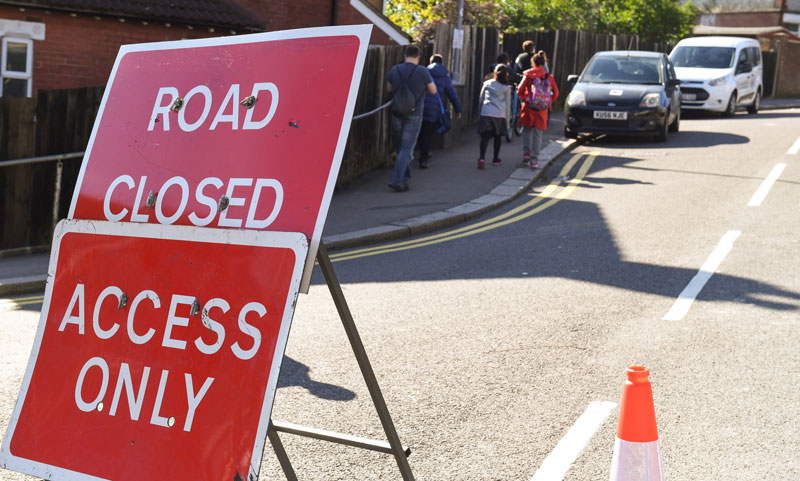 Public health gains
Sustrans believes the temporary closure in Luton 'demonstrated the viability of the scheme' and is now calling for the idea to be rolled out across the country.
Richard Noon, Sustrans' schools officer in Luton, said: "Traffic free zones help tackle poor air quality. With road transport being at the root of the problem a shift towards cycling, walking and scooting must be part of the solution. 
"This street closure showed that a different way is possible and we can all make a difference. 
"Traffic free zones at the school gates should be rolled out across the country as a priority for local and national government."
Councillor Rachel Hopkins, Luton Council portfolio holder for public health, added: "In Luton, 40% of our year 6 children are overweight or obese, with possible serious health consequences leading into adulthood, including premature mortality. 
"This street closure has reminded us that active and green travel is possible and helps to tackle serious public health issues of our time, air pollution and obesity." 
School Streets – popular in London
While this was the first time streets had been closed around a school in Luton, the concept is being piloted by a number of councils in London.
In July, Brent became the latest London borough to close roads around schools at peak times – as part of an 18-month trial. The new 'School Streets' scheme, which is being piloted outside two primary schools, will see roads closed to all traffic other than pedestrians and cyclists.
Other boroughs to pilot School Streets include Westminster and Camden – while earlier this year Hackney Council launched a new guide to help councils across the country introduce schemes.