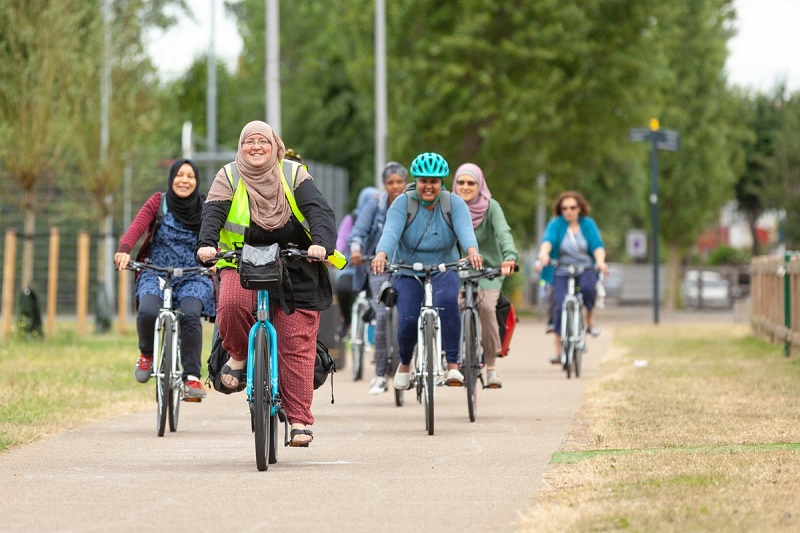 Thirty local community projects across London have been awarded funding to help make cycling 'more accessible for everyone'.
Latest figures show that just 25% of people from non-white or mixed backgrounds cycled at least once in 2017/18, compared to 37% of people from white backgrounds.
In addition, only 15% of people from non-white or mixed backgrounds commuted by bike at least once in 2017/18, compared to 40% of people from white backgrounds.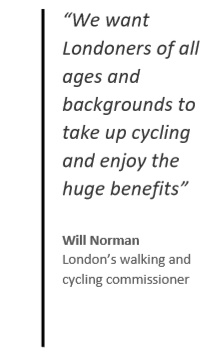 The funding forms part of TfL's Cycling Grants London initiative, which aims to help groups that are traditionally under-represented in terms of active travel.
The winning projects stretch across London and range from schemes that train young people in bike maintenance to a project that encourages women working in hospitals to cycle.
Other beneficiaries include a project to train young offenders to become bike mechanics, cycling groups for disabled and homeless people and a cycle training and maintenance project for the Hindu Bengali community.
TfL says it is committed to increasing the number of women and diverse groups that cycle, including those from Black, Asian and Minority Ethnic (BAME) backgrounds and people with disabilities.
Will Norman, London's walking and cycling commissioner, said: "We want Londoners of all ages and backgrounds to take up cycling and enjoy the huge benefits.
"These grants directly support local groups to run brilliant projects in their communities encouraging many more people on to two wheels.
"By giving Londoners of all abilities, ages and backgrounds the confidence to cycle, we can improve their health and quality of life, as well as reducing toxic air pollution, which improves our city for everyone."
Elsewhere, TfL is moving forward with plans to start construction later this year of a new 7km cycle route in west London.
The route, which will link Kensington Olympia, Hammersmith and Brentford town centre, is designed to make walking and cycling safer and easier and the local environment more attractive for residents and visitors.
---