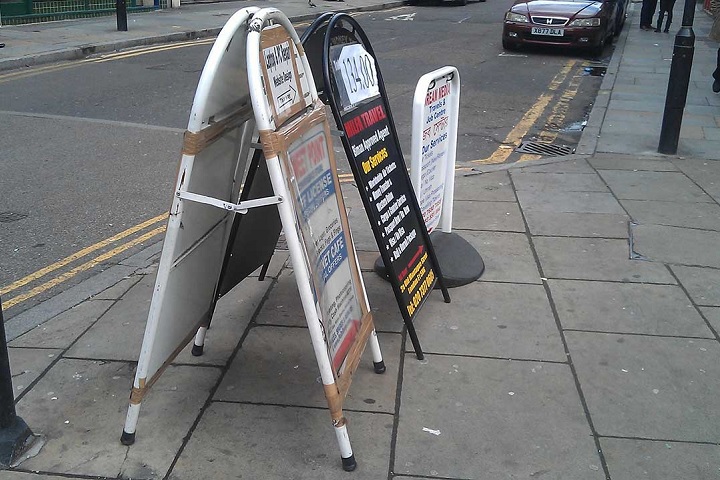 Living Streets is calling for action to cut pavement clutter, slow traffic speeds and make crossings safer so that more people can enjoy walking.
Statistics published by the DfT show 74% of people would be encouraged to walk more if pavements were 'well-maintained' – meaning they are clean, uncluttered and well-lit.
Safer roads (45%), safer crossing points (44%) and direct walking routes (43%) were other factors favoured by respondents to the National Travel Attitudes Study (NTAS).
Living Streets says everyone should be able to rely on pavements being safe and clear.
Mary Creagh, chief executive of Living Streets said: "It's wonderful to see so many people using walking to stay fit, but enjoying a stroll down your street is off limits to millions of people because local pavements are not fit for purpose.
"Investing in clutter free pavements and safer crossings would inspire people to walk more – tackling our triple epidemics of inactivity, air pollution and isolation." 
Less often named as incentives that would encourage more walking were less road noise (24%) and access to showers or changing facilities at destination (8%).
---