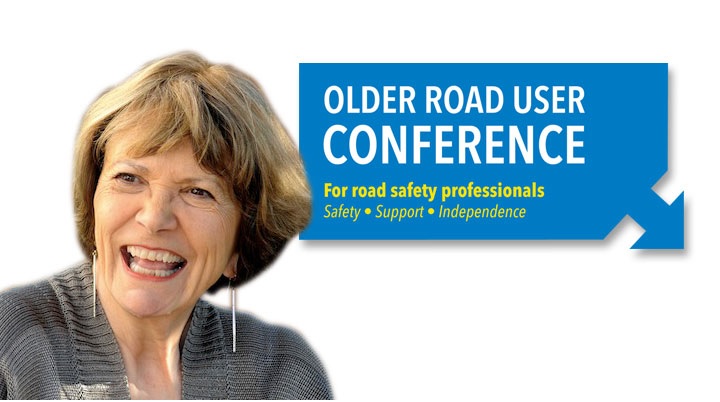 The journalist, television presenter and Labour Party Peer Dame Joan Bakewell CBE will deliver the opening address at the inaugural Older Road User Conference in London later this year.
The Older Road User Conference is being jointly organised by Road Safety GB in partnership with New View Consultants and the RAC Foundation, in association with the headline sponsor Satsafe.
The event is being held at the Royal Automobile Club's prestigious Pall Mall Clubhouse in central London on 19 September. The agenda is well advanced with 13 confirmed speakers, and more than 70 people have already registered to attend the event.
Dame Joan Bakewell CBE
Joan Bakewell's 64-year career in the media began in 1954 when she took up the post of studio manager with BBC Radio.
In 1962 she made her first television broadcast as a contributor to BBC TV's Table Talk, and between 1965-1972 she was one of four presenter-interviewers for the BBC 2 nightly programme Late Night Line Up.
She was also one of a number of presenters for Heart of the Matter, a television debate series which aired on BBC One from 1979 to 2000 and covered subjects as diverse as substance abuse, the effects of anti-personnel landmines, and homosexuality.
She was BBC Television's arts correspondent from 1987-2000, is an occasional presenter for BBC One Panorama and recently featured in the BBC Two live arts and cultural debate programme, Front Row Late.
Her career as a journalist began in the 1970s as a columnist for The Manchester Evening News. She has also been a columnist for The Sunday Times (1987 – 1990), The Guardian (2003 – 2011), The Independent (2003-2011), The Times (2008 – 2010) and The Daily Telegraph (2011-present).
She currently presents BBC Radio 4's We need to talk about death, and previously presented Inside the Ethics Committee, also on Radio 4, and the BBC Radio 3 Belief series.
Dame Bakewell's autobiography, The Centre of the Bed, was published in 2004, and her first novel, All the Nice Girls, followed in 2009. She has also written numerous short stories for a variety of womens' and other magazines, including Punch.
Joan has served on the Council of the Friends of the Tate Gallery and the Board of the Royal National Theatre, and as chair of the National Campaign for the Arts.
She has been awarded Honorary Degrees by no fewer than seven UK universities.
Joan was made a CBE is 1999 and Dame in 2008. In January 2011 she took her seat in the House of Lords as Baroness Bakewell of Stockport. In April 2013, she became President of Birkbeck College.
Joan Bakewell's presentation
In October 2017 Joan Bakewell presented a Panorama Special, which followed seven people who have reached 100 years or more.
There are around 14,500 centenarians in the UK, many of whom value their independence and still want to live at home. With this number likely to double every 10 years, Joan Bakewell's presentation will look at the help and care required from the Government and local authorities – with a particular focus on their transport needs – to enable as many people as possible to live an active and independent life as they approach and pass 100 years of age.
Register to attend
Click here to register to attend, or for more information about the conference contact Nick Rawlings by email or on 01379 650112.
---