New homes in England could be required to be fitted with electric car charging points, under proposals announced by the DfT.
The 'road to zero strategy', unveiled today (9 July), sets out the Government's plans to make it easier to recharge electric vehicles than refuel those running on petrol or diesel.
Alongside the need to assess if new homes and offices should be required to install charging points as standard, the strategy calls for new street lighting columns – in locations where there is on-street parking – to be fitted with charging points.
The strategy also includes the launch of a new £400m 'Charging Infrastructure Investment Fund' which will be available for companies that produce and install charge points.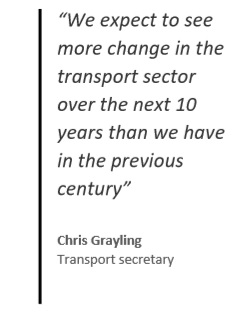 A second programme, worth £40m, has also been launched to develop and trial 'innovative, low cost wireless and on-street charging technology'.
Electric vehicle owners will be able to apply for a £500 grant to install a charge point in their home, while there will also be an increase in grants available to employers to install charge points at work places.
Chris Grayling, transport secretary, said: "The coming decades are going to be transformative for our motor industry, our national infrastructure and the way we travel.
"We expect to see more change in the transport sector over the next 10 years than we have in the previous century.
"We are expecting our economy and society to experience profound change, which is why we have marked the Future of mobility as one of the 4 grand challenges as part of our modern Industrial Strategy.
"The road to zero strategy sets out a clear path for Britain to be a world leader in the zero emission revolution – ensuring that the UK has cleaner air, a better environment and a stronger economy."
Responding to the strategy, Nicholas Lyes, RAC head of roads policy, said: "The electric vehicle revolution is coming and this strategy sets the framework for how the UK will be ready to benefit from it.
"Despite growing numbers of zero and ultra-low emission vehicles on our roads, the overall proportion of sales are still low. The UK Government needs to be bold in its steps to encourage as many drivers to opt for the green option as possible.
"Motorists' concerns about the limited range offered by electric vehicles need to be addressed head on – manufacturers have a role to play here, but so too does the Government in ensuring the necessary rapid charge infrastructure exists."
---