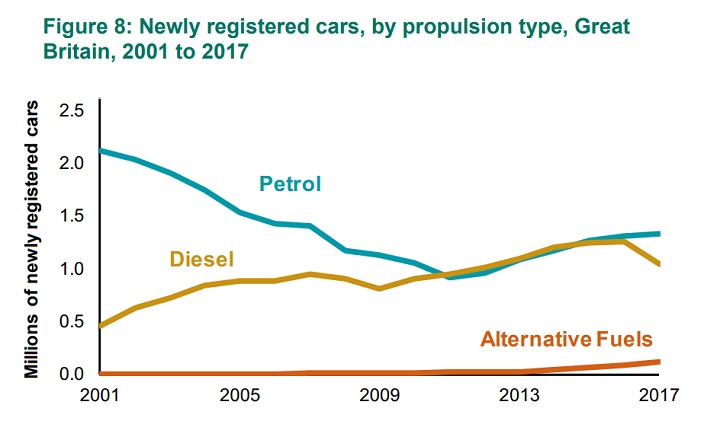 A sharp decline in the number of diesel cars registered for the first time in 2017 is the reason behind the first fall in the overall new vehicle market since 2011.
Figures published by the DfT on 12 April show that 3,102,887 new vehicles were registered in 2017 – 6% (193,070) fewer than the 3,295,957 registered in 2016.
The number of diesel cars registered fell by 214,721 (17%) – from 1,262,167 in 2016 to 1,047,446 in 2017.
The DfT says this 'dramatic' change could be attributed to the increase to Vehicle Excise Duty (VED) rates in April 2017; as well as plans unveiled in July 2017 to end the sale of all new conventional petrol and diesel cars and vans by 2040.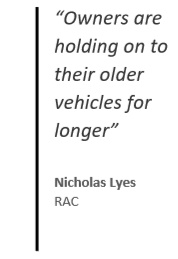 The RAC says doubts over the future of diesel cars and the rise in VED are causing 'confusion' among buyers.
Nicholas Lyes, RAC roads policy spokesman, said: "These statistics appear to confirm an uncomfortable truth – that new car registrations are falling because there is increasing confusion over what vehicles drivers should opt for next.
"The risk is that owners are holding on to their older vehicles for longer. This is bad news as far as efforts to improve local air quality is concerned as like-for-like newer models have lower emissions."
Despite the overall decline, the number of ultra low emission vehicles (ULEVs) registered for the first time rose by 27% to 53,000.
ULEVs accounted for 1.7% of all new vehicle registrations – up from 1.2% in 2016 and 0.9% two years before.
---