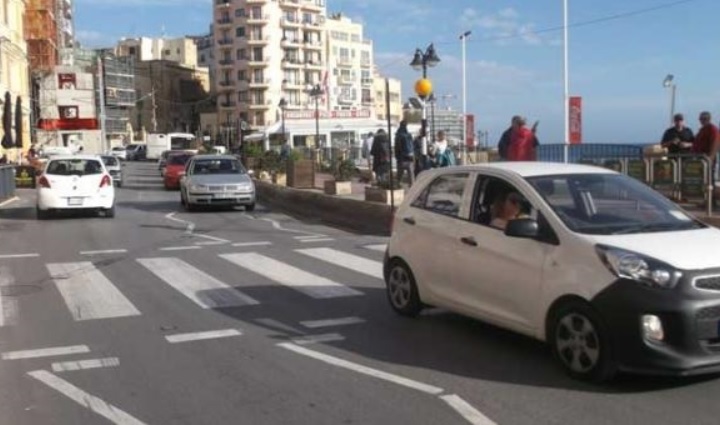 Our latest roundup of road safety news from across Europe – courtesy of TISPOL.
The latest edition of TISPOL's fortnightly news bulletin features stories from Ireland, Lithuania and Malta – with a focus of drink-driving and the behaviour of pedestrians.
In Ireland, the Road Safety Authority (RSA) says enforcing a new automatic ban on motorists who break the drink-drive limit will be a 'challenge'.
Legislation passed in July means anyone caught drink driving is now automatically banned from driving for three months.

Offenders are required to return their licence by post to the National Driver Licence Service – but the RSA has expressed concern that only one in six motorists who exceeded the penalty point threshold or who were banned from driving last year, did so.

Elsewhere, pedestrians in Lithuania now face a fine of up to 40 Euros if caught crossing the street while using mobile devices.
Rokas Masiulis, Lithuania's transport minister, said: "Pedestrians must not use mobile devices before stepping onto the street or walking across it."
In addition, the country's Highway Code has been amended to require motorists to stop not only for pedestrians already on a crossing, but also for those waiting to cross.
These changes have been introduced to combat the fact that pedestrians make up one-fifth of all road deaths in Lithuania.
And finally, in Malta road safety stakeholders have backed a judge's call for 'jaywalking' to be made illegal, to crack down on pedestrians 'dangerously or haphazardly' crossing roads.
Jaywalking – crossing the road in an unsafe manner – is illegal in many countries including France, Poland and Portugal, but not in Malta – although Malta's Highway Code says pedestrians should not cross the road at any other point where there is a subway or pedestrian crossing within 50 metres.

Pierre Vella, chairman of the Malta Road Safety Council, said: "It should be introduced instantly.
"Many people just cross the road at the most convenient spot, even when there is a zebra crossing a few metres away. But as a pedestrian you are still a road user, and you are not exempt from the rules of the road."
---