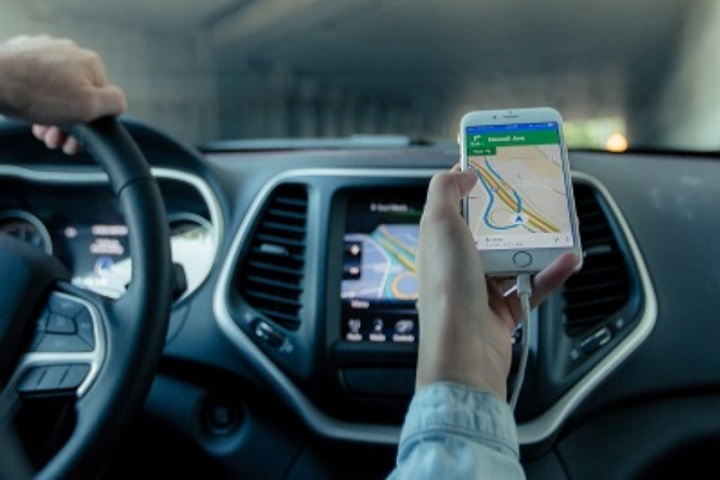 More than 60% of self-employed couriers and taxi drivers are not provided with any road safety training, a new study finds.
The University College London (UCL) study, published on 20 August, was carried out by Dr Nicola Christie and Heather Ward, from the UCL Centre for Transport Studies.
The study included 48 qualitative interviews with 'gig economy' drivers and riders – and their managers – as well as 200 responses to an online survey.
63% of respondents said they are not provided with safety training on managing risks on the road, while 65% are not given any safety equipment.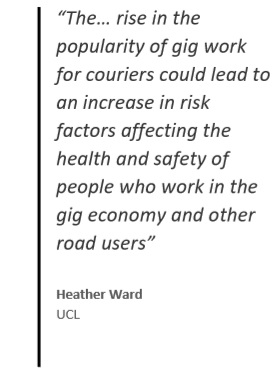 42% reported that their vehicle had been damaged as a result of a collision while working, with a further one in 10 saying that someone had been injured in a collision.
On mobile phones, 40% of those using an app for their job found them to be 'off-putting' while driving or riding.
Heather Ward said: "Our findings highlight that the emergence and rise in the popularity of gig work for couriers could lead to an increase in risk factors affecting the health and safety of people who work in the gig economy and other road users.
"As more workers enter the economy and competition rises, the number of hours they need to work and distances they must travel to earn a stable income both increase.
"We know this is an issue but don't know exactly how far it extends as not all companies need to report the number of self-employed couriers they use to the government."
The UCL report includes a list of recommendations for companies using self-employed couriers and taxi drivers – including introducing time blocks for couriers to sign up and be paid for, rather than a 'drop rate'.
Dr Christie said: "In previous years the UK had a good road safety record, but de-regulation over the last few years has left self-employed couriers and taxi drivers at an increased risk of exploitation.
"I hope to see the recommendations in this report taken on board by the Department for Transport and incorporated into health and safety regulations as the gig economy is set to continue to increase."
RoSPA says the research shows the importance of businesses managing their occupational road risk.
John Greenhough, fleet consultant at RoSPA, said: "The findings of the UCL study are worrying, considering the increasing prevalence of the gig economy, combined with the fact that around one third of all fatal and serious road traffic incidents involve someone who was at work at the time.
"This danger is highlighted by those surveyed as part of the research, more than 40 per cent of whom reported their vehicle had been damaged as a result of a collision while working, with one in 10 saying someone had been injured.
"This demonstrates the need, more than ever, for all employers to develop a systematic approach to managing occupational road risk that is appropriate to their business."
---