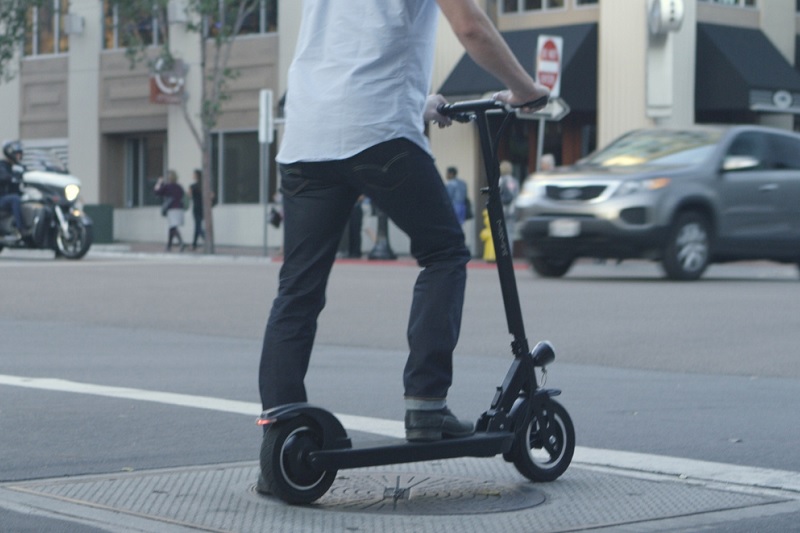 The Government could soon move to legalise electric scooters for use on roads and cycle lanes, it has been reported.
According to The Times, the DfT is expected to launch a consultation next month on how to regulate e-scooters and ensure safety.
The consultation is expected to suggest e-scooters should be treated like bicycles and be allowed on roads and in cycle lanes. Their speed would be limited to 15.5mph.
There will also be questions over whether helmets should be compulsory on e-scooters.
The consultation will be followed by trials in cities across the country, with a potential nationwide introduction if they are successful.
E-scooters: the current picture
Under current UK law, it is illegal to use a powered transporter – such as an electric scooter – on a public road or other prohibited space, including pavements and cycle lanes.
Calls to change the law are coming from scooter-share companies, who operate in a host of European cities including Paris, Barcelona, Antwerp, Brussels, Vienna, Zurich and Copenhagen.
In March 2019, the DfT launched a review into 'urban mobility' issues – including those surrounding electric scooters.
Since then, German parliament has voted to allow e-scooters with a maximum speed of 20 kph (12 mph) to be used on roads and cycle paths by anyone age 14 years and older.
A DfT spokesperson told The Times: "Safety is at the heart of our road laws, and people who use e-scooters need to be aware it is currently illegal to ride them on the road and the pavement.
"The Government is considering the use of e-scooters and e-skateboards as part of a regulatory review, as announced in March."
---