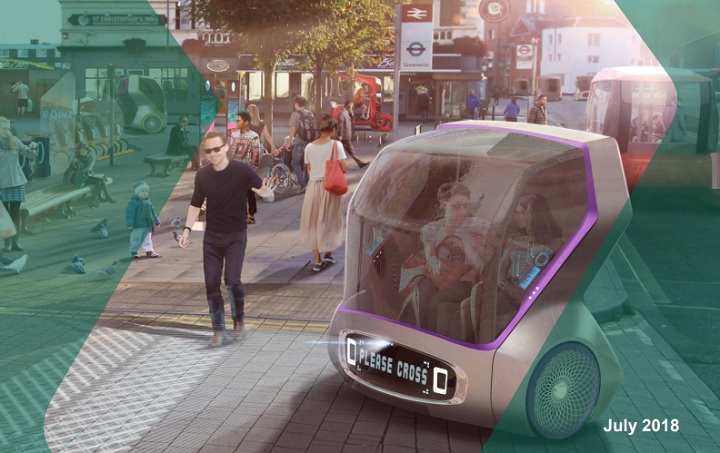 Electric cargo bikes, vans, quadricycles and micro vehicles could replace vans in UK cities, as part of new Government plans to 'transform last-mile deliveries'.
Announced today (30 July), the plans form part of wider Government efforts to reduce emissions and congestion across the country.
The plans are outlined in two new 'calls for evidence' – the Last Mile and Future of mobility  – which 'offer a glimpse into how technology could transform transport, making it safer, more accessible and greener than ever'.
The 'Last Mile' will explore how electrically powered e-vans, micro vehicles and e-cargo bikes can provide better service to customers for cargo in comparison to light commercial vehicles
The 'Future of mobility' seeks views and evidence from 'all those with an interest in how we get around' – asking how the Government can best support innovation across the country.
The documents form part of the Government's Industrial Strategy, which aims to help reduce greenhouse gas emissions, make travel safer, improve accessibility and create 'enormous economic opportunities' for the UK.
The Government has also confirmed more than £12m of funding for six projects working on simulation and modelling to aid the development of connected and autonomous vehicles (CAVs).
Jesse Norman, transport minister, said: "The UK has a long and proud history of leading the world in transport innovation and our Future of Mobility Grand Challenge is designed to ensure this continues.
"We are on the cusp of an exciting and profound change in how people, goods and services move around the country which is set to be driven by extraordinary innovation.
"This could bring significant benefits to people right across the country and presents enormous economic opportunities for the UK, with autonomous vehicles sales set to be worth up to £52bn by 2035.
"Our Last Mile and Future of Mobility calls for evidence mark just one stage in our push to make the most of these inviting opportunities."
---